Today was my birthday. We had a great day. My throat is still sore and it sounds like I am getting larynxgitis, so I don't want to talk a whole lot. Here are some pics: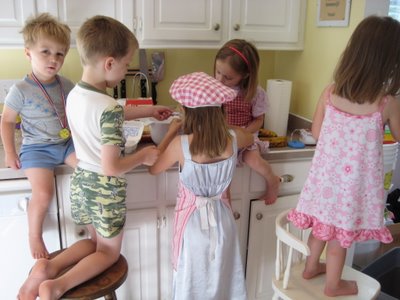 The kids woke up gave me a kiss, wished me a happy birthday, then made me a cake all by themselves in their pajamas. They did a great job. The only thing they forgot was to set the timer, but I noticed and set it for them.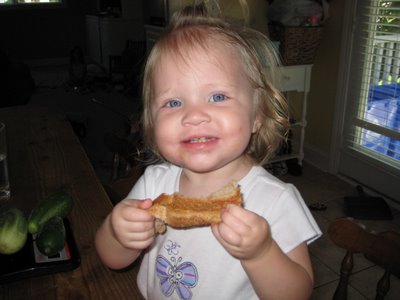 Meanwhile, Rachel ate the peanut butter and jelly sandwich remnants from breakfast. (My kids, except Bradley, love PB&J for breakfast.)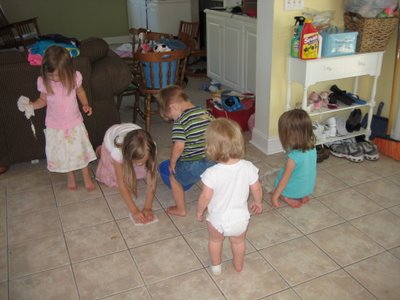 I used my birthday to exploit my kids and asked them to clean my kitchen floor for a present.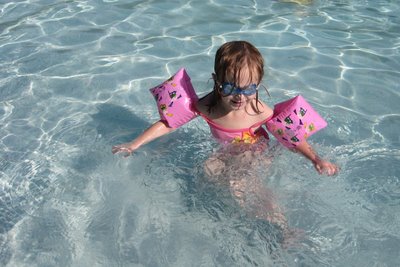 We went to a small local water park. It's half price after 3PM.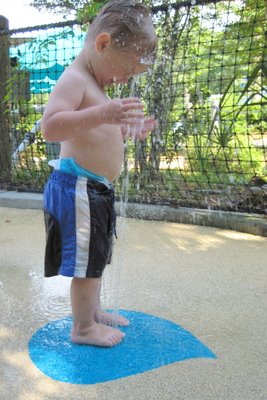 Fun spurty water fountains.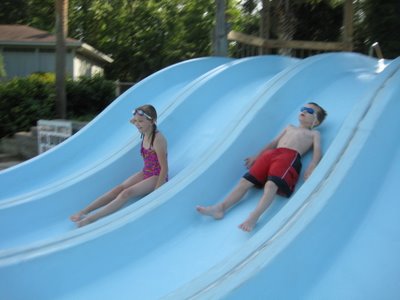 Fun slides. Sarah liked those too.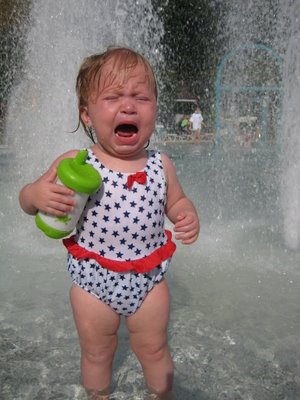 Rachel had a great time.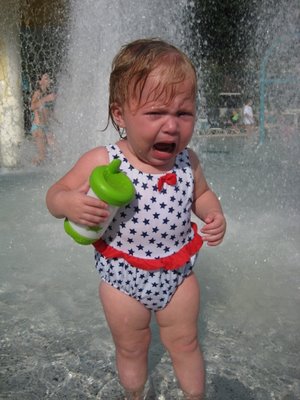 She really did. She was just crying in this picture because it was late and her sippy cup was empty.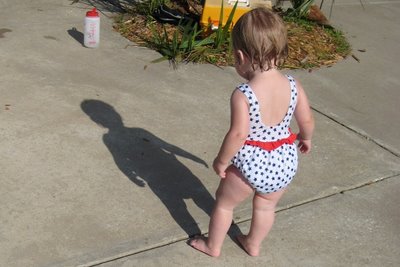 Rachel found her shadow.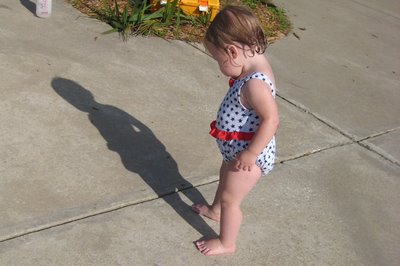 She couldn't figure out why it was following her.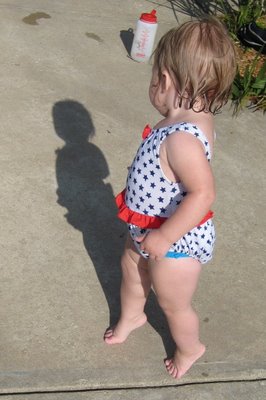 Even tippy-toeing wouldn't make that thing go away.
After 1/2 price Sonic burgers, I opened presents...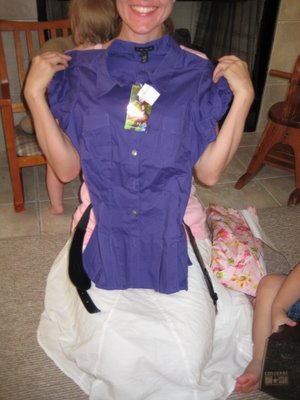 My parents gave me a purple shirt I maybe would've worn in 1989 with a nice big black elastic belt around the waistline. (It must have been on sale. Mom, do you still have the receipt?) Maybe it looks better on? The thing is, I want a new shirt to go with my new......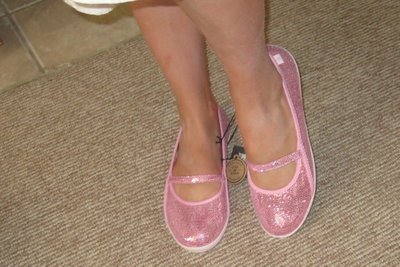 If you can't tell, those are pink, sparkly, Converse slip-ons. My husband noticed me eyeing them at Target a few weeks ago. They are actually kids size 5 1/2 which I guess equates to women's 6 1/2 or 7? I LOVE them! It was nice to get a real gift and not a "this is what I wanted to get you" with an online image of an item with a hefty price tag. I also got the DVD Enchanted. I'm so excited to watch it.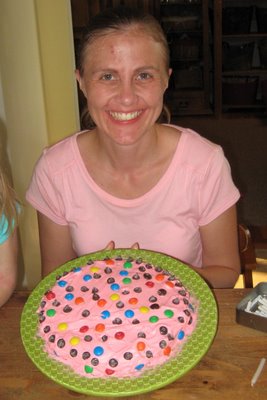 The finished product. They baked, frosted, and decorated it all by themselves. The only thing I did was take it out of the oven when I saw that they didn't notice the timer had gone off. I loved it. They made 2 nine inch layers. We saved the other plain layer for Wendy's birthday tomorrow. Yes, we have another birthday to celebrate tomorrow! I have to say that I'm glad that mine comes first. I have to think of how I am going to decorate hers.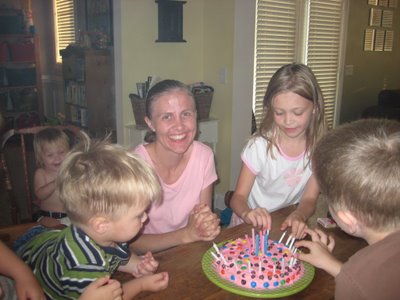 Emily put the candles on and miscounted. I had 23 candles instead of 33. I'll accept it.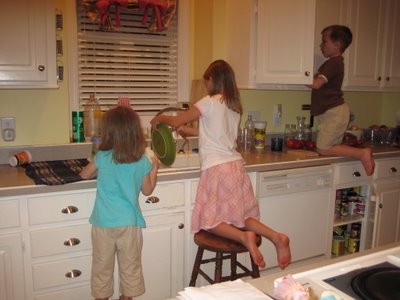 I once more exploited them and had them clean the dirty dishes.
It was good day. Need to get some rest for another party tomorrow!