Today we changed the color of Zinnias by hanging them over a jar of ammonia. That was kind of cool. It was another pH reaction. The smell of ammonia brought back memories of when I used to color my hair. I don't do that anymore. It's been about 5 years since I've done anything to my hair color. I have accepted my
brunetteness
and have decided to go low maintenance. It still surprises me when my kids draw a picture of me with brown hair.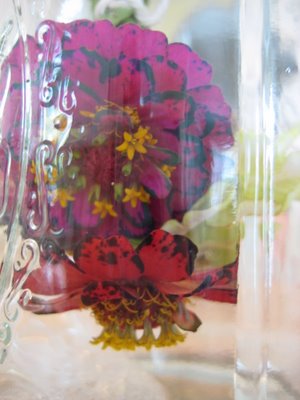 We also boiled some leaves and extracted the chlorophyll with alcohol. It didn't work quite how the book said it would. It said that the leaves would be transparent by the end. They were still green, but you could see the chlorophyll that leached into the alcohol.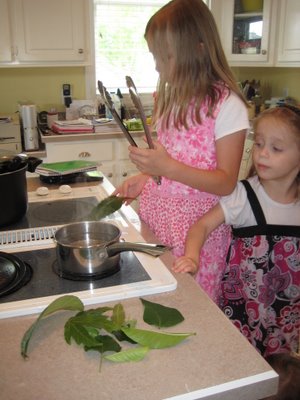 That's about all that was exciting today.