I know meals on Sunday should be prepared with simpleness of heart (or something like that) but my zucchini blossoms couldn't survive another day in the fridge, so I made more fried zucchini blossoms.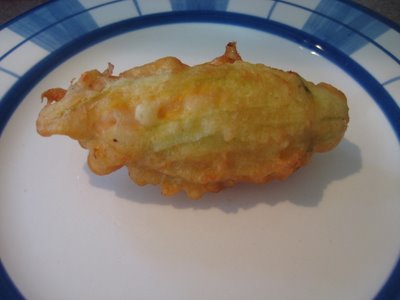 But these weren't just any old fried zucchini blossoms....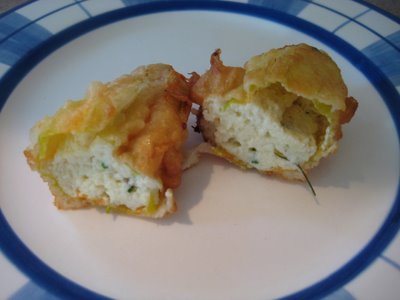 .... They were stuffed zucchini blossoms (
ricotta
,
Parmesan
, egg, and fresh chive.) I felt so Paula Dean cooking them.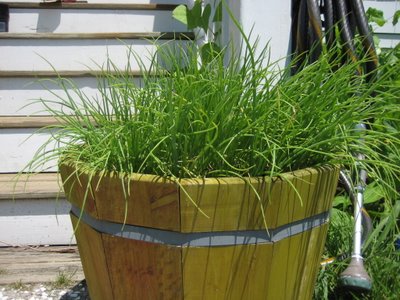 The chives came from my Bucket O' Onion.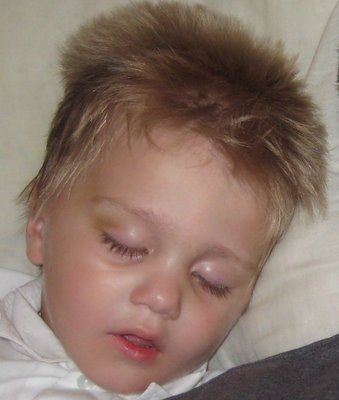 Which I think amazingly resembles this guy's Head O' Hair.

The blossoms were
good
. I even shared a couple with neighbors who were playing Scrabble on the porch next door. This afternoon I was reading the Ensign and there was
an article
on gardening that had a quote from Spencer W. Kimball,
"Another commendable thing about gardening is the exchange of products by
neighbors and the fostering of fellowship and neighborliness."
In other words, the way to your neighbor's heart, is through her stomach.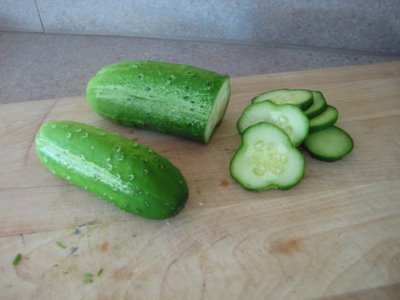 We also feasted on the first born succulent cucumbers. (Are you sick of hearing about my garden? It's just that the first fruits are so exciting! Kind of like your first baby. Subsequent fruits lose the novelty.)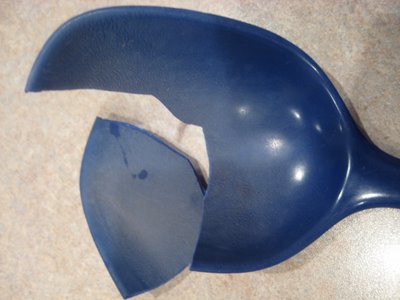 We experienced a kitchen casualty today. I guess his plastic was just too brittle to withstand another stirring of grits. Mr. Blue Spoon served us well the past nine years.
May he rest in peace.