Today was nearly a replay of yesterday:
A conversation with Sarah as we cleaned up the house before my husband took the children out on an errand:
Sarah: Why do we always have to clean up before we go?
Me: Oh...so we don't have to worry about it when we get home.
Sarah: But Mommy,
I
won't worry about it.
And a picture of a sleeping child in the corner of the couch: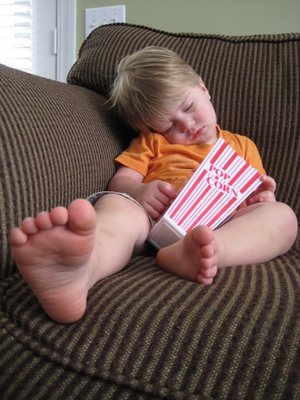 This is Jason. He fell asleep during the Mork and Mindy hour today. If you have insomnia, just come sit on my couch.