When my parents were visiting they bought us popsicles. Not the cheap kind, but the real Popsicle brand that have the jokes on the sticks. My kids have been begging and begging me for the past 3 weeks to eat them. After a few broken promises I finally let them have them today at 10:30AM while the porch was still shaded. Their love was renewed towards me.
Even Rachel got her own Popsicle.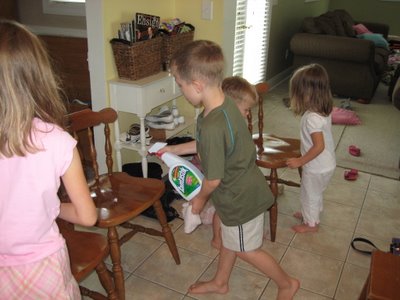 Of course the Popsicles had to be earned. Each child scrubbed his or her own kitchen chair.

They did a Fantasik job!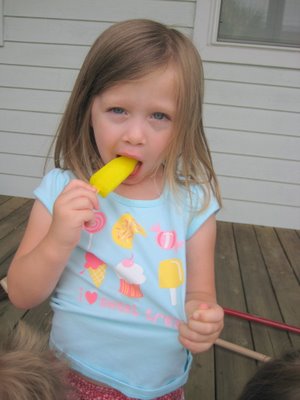 "I heart sweet treats"
I think I've bribed my kids with just about each of the sweet treats on her shirt this week, except for the cupcake. Maybe we'll do that one next week. I have to say, it's been quite successful. We've got a lot of cleaning done this week.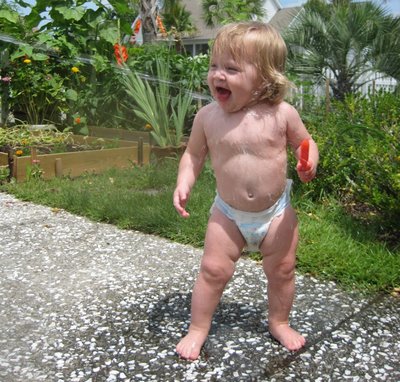 Bradley can't resist spraying the hose when he's outside despite that fact that we've told him over and over not to play with the hose. But how can you deny a little boy a garden hose? They are just so much fun! Thankfully we've had a lot of rain the past couple of weeks and we can afford to waste some water. But it wasn't totally wasted. It helped clean the Popsicle drips off of Rachel.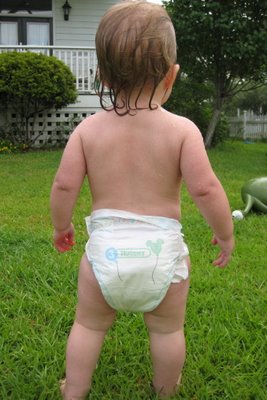 My Huggies Advertisement
Now for some good Popsicle humor:
Post your answer in the comments.
What animal unlocked the farm gate?
What does a mallard use to fix everything?