Polka dots make me happy. Today the whole family wore polks dots to church: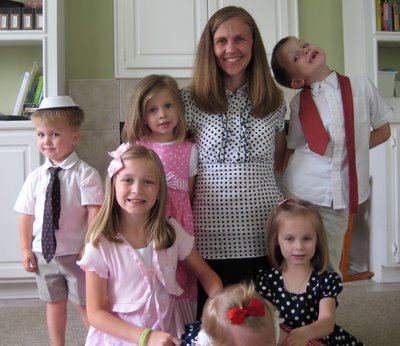 Even my husband had subtle polka dots on his tie, but he changed before we took the picture. Unfortunately he wasn't going along with my coordinated plan on purpose. It's the same tie he wears every single week. Emily's are hard to see, but there are white polka dots on her skirt. Bradley had tiny polka dots on his tie. Next week Emily wants us all to wear stripes. I'll see if I can coordiante that one.
Because Rachel didn't cooperate in the above picture, she gets this one posted.


In case you've never seen an overripe cucumber. Here you go: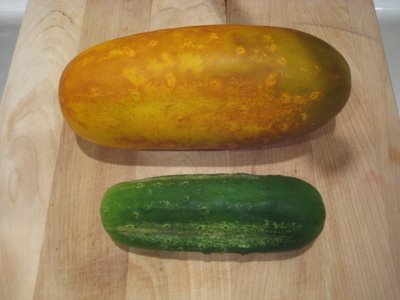 It got lost in the Zinnias. Mmmmm.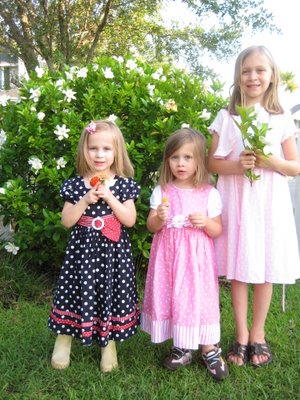 My gardenias are in bloom. Those are the most delicious smelling flowers ever. I remember for my senior prom, my mom suggested that I get a gardenia wrist corsage. It totally rocked.