Today was a mellow day for Wendy's birthday. I'm afraid I stole all the fun and energy yesterday for my birthday. I woke up with pink eye and a sore throat. So we hung around most of the day and watched TV. Oh yes, and we watched Enchanted, which I loved. Except it was difficult for me to want Patrick Dempsey to be the Prince knowing the
sleazy
role he plays in Grey's
Anatomy
. I think Disney
should've
picked someone...like say... that is as handsome as
Zac
Effron
because he's pretty hot. Anyway... it was Wendy's day and she totally enjoyed the TV time. I think two of Wendy's favorite things are chocolate and TV.
BIRTH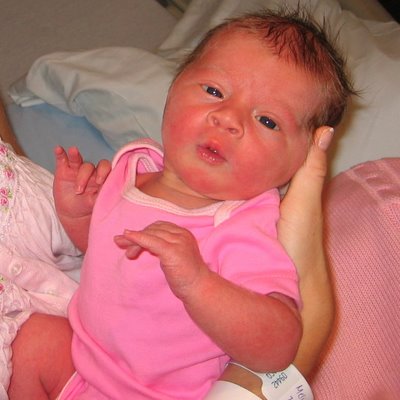 I'll be the first to admit that Wendy did not take any prizes for being one of my more beautiful babies. Sarah has that prize.
ONE YEAR OLD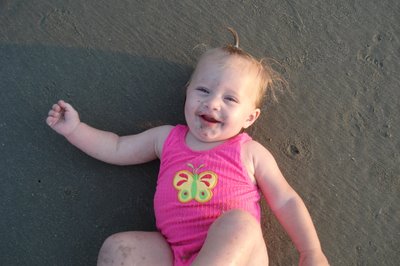 Wendy walked at 9 months and cut her first tooth at 20 months. It was a very odd sight to see a toothless walking baby like her. Do you think there is a family
resemblance
to our current baby Rachel?
TWO YEARS OLD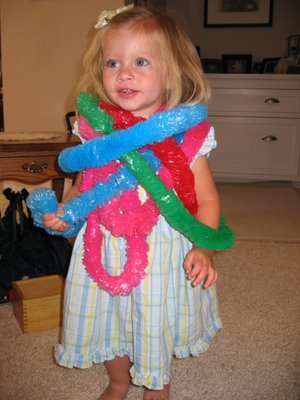 She definitely started gaining more beauty at age 2. We had a
luau
for her 2
nd
birthday during our visit in California at my parent's house.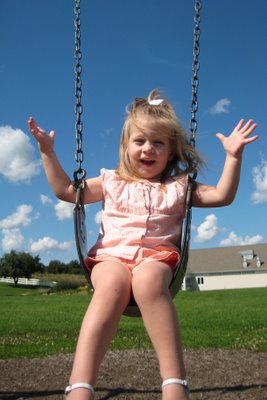 So BIG!
FOUR YEARS OLD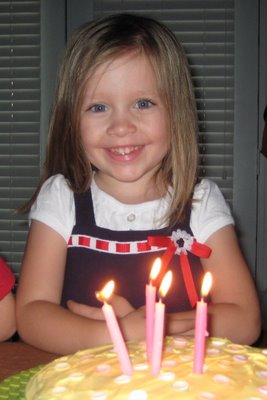 ...and a beauty.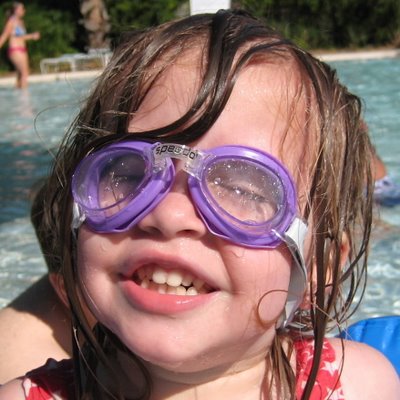 I think.
Tonight before bed Wendy said to her Daddy, "Daddy, remember when I was a little girl and I was just three?"