These things love to mate and make lace out of my leaves. In case you didn't know, lace is not pretty in the garden!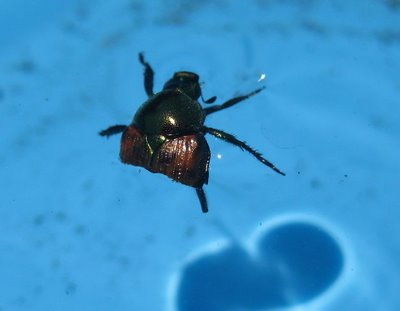 My husband goes out daily with his scissors and likes to snip them in half.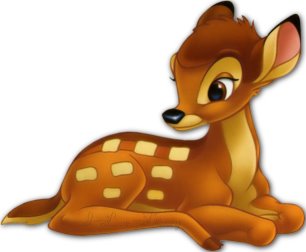 Bambi has been eating my green bean and okra leaves. Stupid deer! I don't even live in a forest!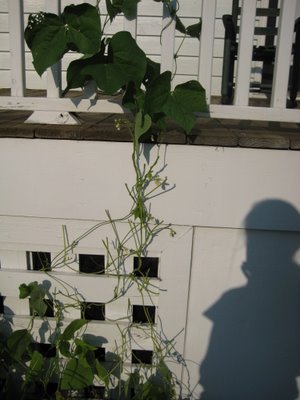 That vine is supposed to have luscious leaves.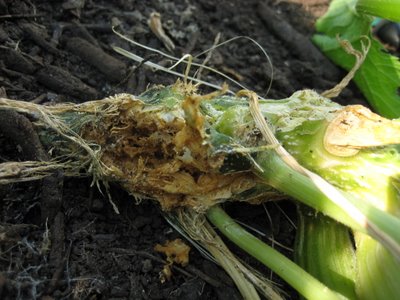 I was wondering why the bases of my zucchini plants were looking like this so I looked it up online.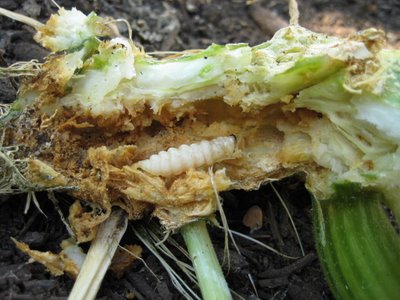 I cut open the stem and there he was the ugly ugly Squash Vine Borer. BAD! VERY BAD!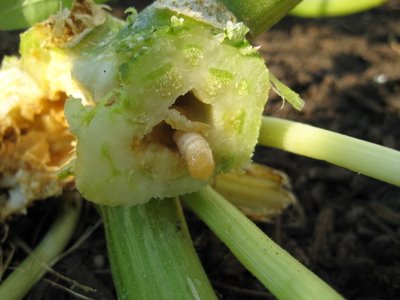 Cross section view. I tore out all my zucchini plants because I was so disgusted and most plants were beyond saving. I learned that I need to control with something in May. Whoops. I take back anything I said about zucchini being easy to grow. I think I figured out why my zucchini stopped growing.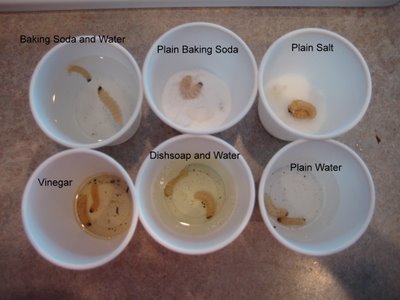 So we had an impromptu science experiment to see which method was most effective at killing them. We concluded that the methods involving water were most effective, probably because it drowned them and had nothing to do with the pH balance of the liquid. The ones in the plain salt and baking soda were still squirming by evening. This was also a lesson as to when revenge is appropriate.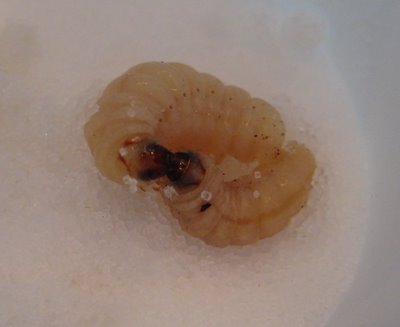 I hypothesized that the ugly grubs would fizzle and die when immersed in salt like snails, but instead concluded that plain salt acts as an aphrodisiac for Squash Vine Borers and makes them want to kiss and snuggle. (Yes, the ugly brown things are their heads.) Plain baking soda caused them to want to make Squash Vine Borer snow angels. Those things are anything but angelic.