We celebrated Thanksgiving all alone this year. Not that a Thankgiving with a family of 8 is all that lonely. But here is our holiday in pictures: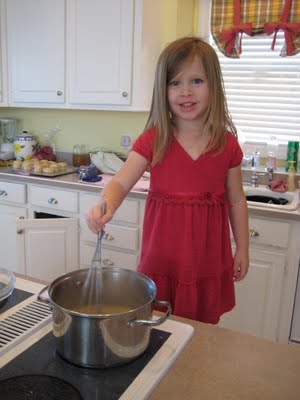 Wendy was my gravy stirrer while I took pictures. I attempted to make my own gravy this year instead of using Heniz. I've always heard stories how gravy is so difficult to make. Mine worked with no lumps. I felt very successful.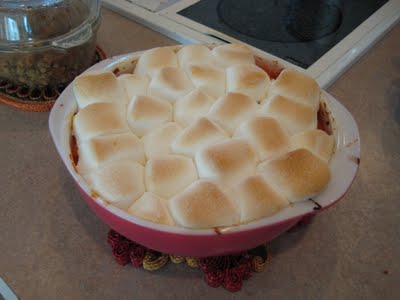 My beautiful Sweet Potato Casserole. My favorite.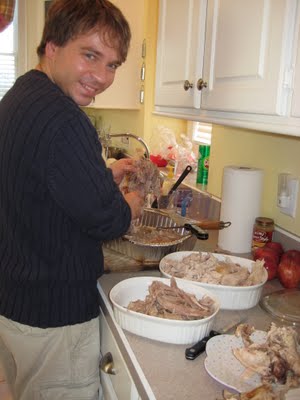 My beautiful turkey cooker and carver.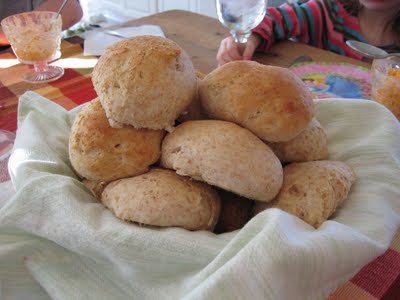 My beautiful homemade rolls I decided to make last minute. I didn't think they were going to work because the dough didn't seem to be rising. But they did and were delicious.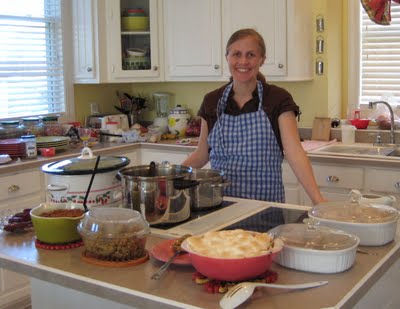 Me. We have our Thanksgiving buffet style. There's just not enough room on the table for all those dishes. I also read online this year a nifty trick to keep the mashed potatoes warm is to put them in a crock pot. It totally worked and saved some stress of getting the potatoes done last minute to make sure they were hot.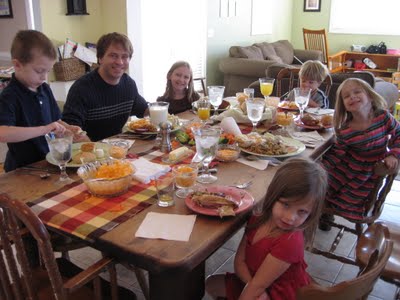 The family feast. We get out the special glasses for the holiday and the kids think they are pretty special to be able to drink out of fancy glasses.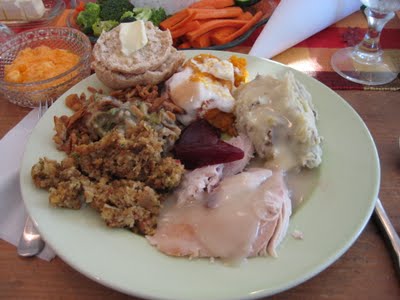 My plate. Clockwise: Sweet Potatoes, Mashed Potates (with skins), turkey, Stove Top Turkey Stuffing ( I learned this year that the Turkey Stuffing does not have MSG, but the Chicken one does.), Green Bean Casserole, Roll, and Jellied Cranberry (center).
And yes, I did eat it all, but a couple of bites of my sweet potatoes. I was stuffed to the max. A few years ago I bought some extra large plates on clearance at Target. I love using them for Thanksgiving.