I was surprised to see that a brand new loaf of bread was almost gone by this afternoon. But then I found this right before dinner: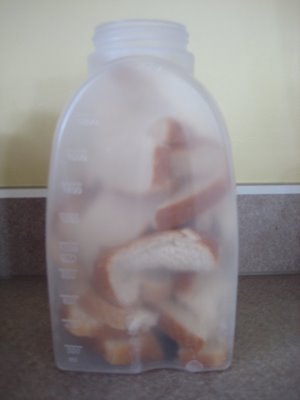 JASON!!

It's hard to get mad at him. I'm in love with that boy.
Today we played a game where he was putting dalmation figurines in a little purple drawstring bag. He thought it was funny when I handed him something that didn't belong.
I have to record these moments because in 13 years he might not be so lovable. I remain optimistic that he will be though.