Our 24 hour date night was a success. We were working within a budget so we decided to live it up on the North side of town where hotel rates are a little bit lower because it's further from the beach. I have to say, you can't go wrong with a Hampton Inn. They offer: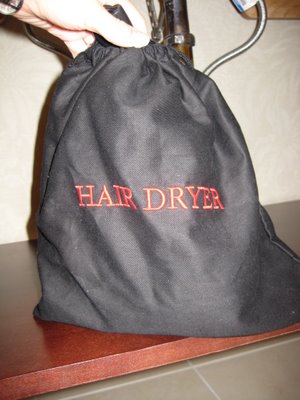 Hair dryers in embroidered bags.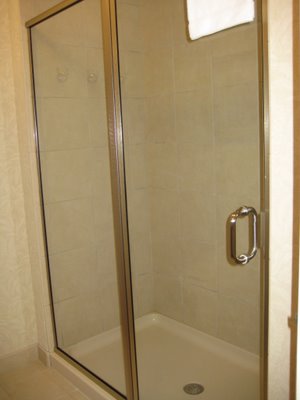 Extra large showers with WaterPik shower heads.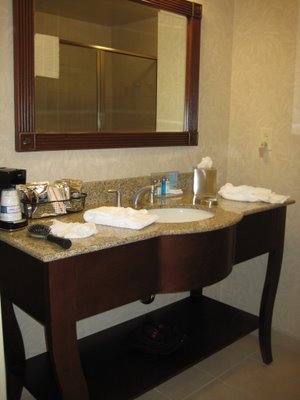 Granite bathroom countertops and fancy faucets.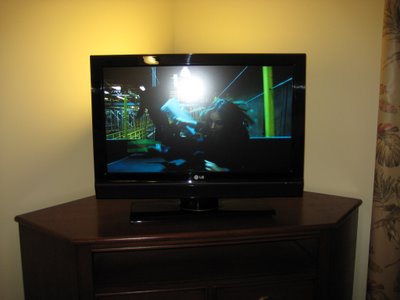 32 inch LCD HDTV. (However the channel lineup could've been a little better. Not as many choices as I thought there should've been and no OnDemand Movies to watch. They did, thank goodness, have Nick at Nite.)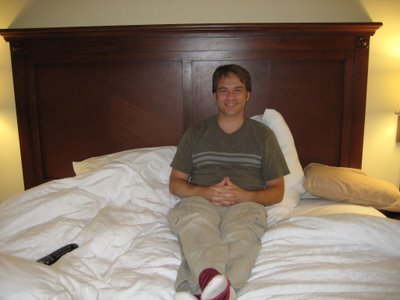 King bed with plush white down comforters and 4 pillows. The bed was a little firm for jumping, but I got in a few good jumps.
After we checked in, we were going to go to a nice Japanese steakhouse, but David forgot his nice shirt, so we opted for a casual salad and pizza instead. Then we went and got some chocolate chip cookies for dessert. We didn't bring Yahtzee, but instead we brought Farkle which is another fun dice game. Then we watched a lot of TV. It's too bad all the movies on HBO were inappropriate and rated R. I wanted to watch Knocked Up.
And I didn't get a picture of it, but we ate a delicious free continental breakfast. On the menu this morning was egg patty, french toast sticks, and assortment of muffins and bagels, cereal, juice, and fruit. Yum! I could hardly sleep last night because I was so excited to eat breakfast in the morning. I was so afraid that the dark curtains were going to make me sleep past 10AM and the food would all be gone. We managed to get downstairs by 9:30. Phew!
After we checked out, we headed downtown to be tourists in our own city. It was so freakin' HOT! I was miserable. It was in the high 90's with like 99% humidity. I bought a Jumbo lemonade at the farmers market to help prevent me from passing out. Here is my husband modeling it with his Dr. Pepper T-shirt. I couldn't figure out why some lady was looking at my husband funny while we stood there listening to the fiddler. Then I realized she was staring at his socks.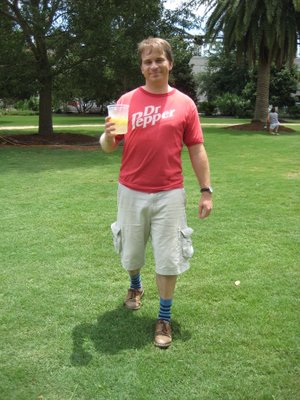 Rachel was extremely mad at me for ditching her. She was fine while we were gone, but she cried and cried when I got home and she didn't want to look at me. This evening we celebrated Sarah's 1/2 birthday by going to Chili's with David's mom:


Cheers!

The Molten Chocolate Cake was devoured in seconds.