A couple of weeks ago our family discovered this really cool park nearby. Now our kids beg to go there every Sunday. Last week it was raining, so we took them today. We packed a dinner and ate it on the boat. The kids like to play Nephi's journey to the promised land, Noah's Ark, and pirates.
It's way cool.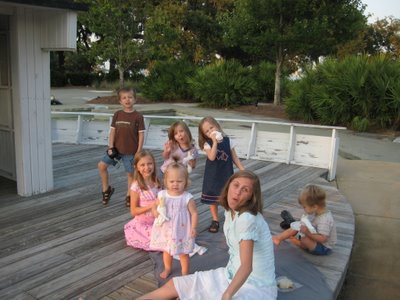 I told my husband that he needed to take more pictures of me so if I die my children and grandchildren can know what I looked like. Since there are so few pictures of me I need to remember not to join in on the funny faces.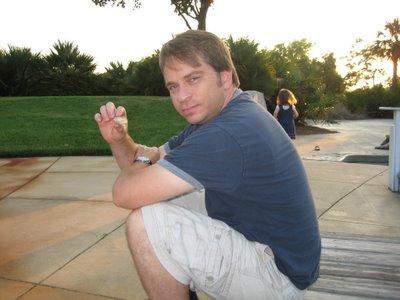 Daddy's dinner - a leftover piece of pizza.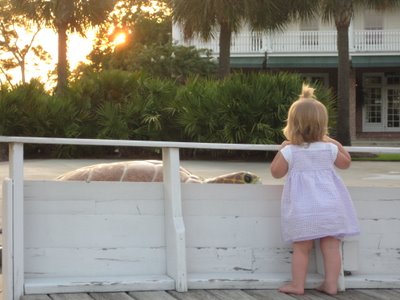 Rachel gazing at the sea turtle from the boat.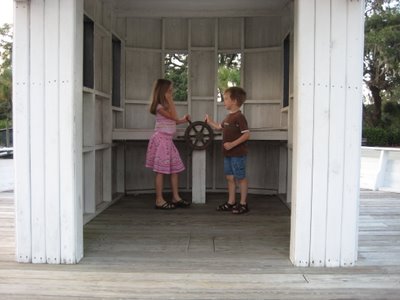 The captains.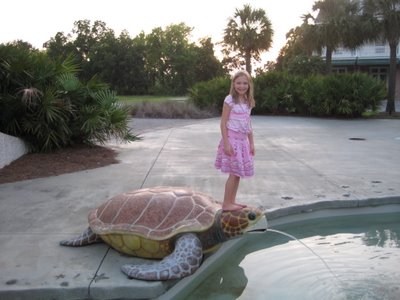 The sea turtle.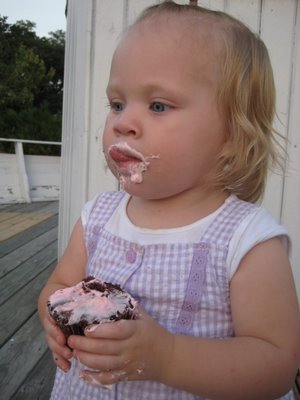 The cupcakes our next door neighbor gave us.
It was a great evening. A little hot and buggy, but great.

This afternoon we took naps. Wendy slept with me on the family room couch. When she woke up she saw my painted toenails and said, "Mommy, why you have paint on your toes?"
I said, "Oh, for fun."
Then she said, "Why Daddy not have paint on his toes?"
"I don't know."
"Daddy should have green on his toes."
"Why?"
"For fun!" (Duh!) "When I get to be a mom, I put paint on my toes?"
"Yes."
Then Wendy gave me a big grin.
"Mommy, I'm hungry. I want a banana, would you like a banana?"
"No, thank you."
AND...
My youngest daughter does speak! Tonight when the children were getting ready for bed, Rachel was getting into the box of wipes. My husband said, "No, no, no."
Then she looked at him, thought for a moment and said, "Yes, yes, yes." (of course it wasn't pronounced so clearly, but you get the idea.)
SHE SPEAKS!