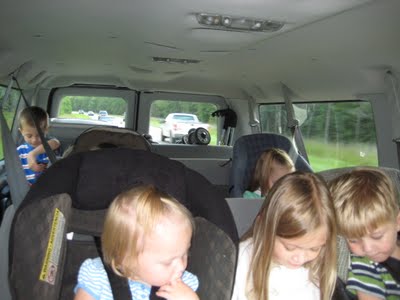 The seating arrangement.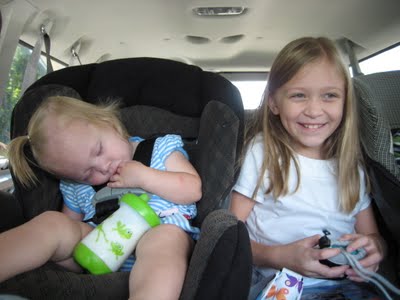 Rachel fell asleep shortly after departure.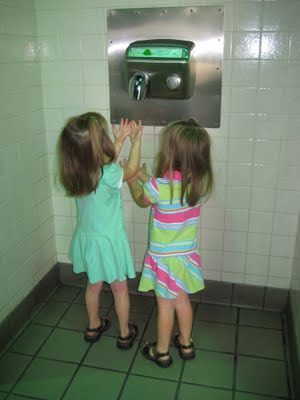 My least favorite part of vacations - public restrooms. We survived 4 of them today.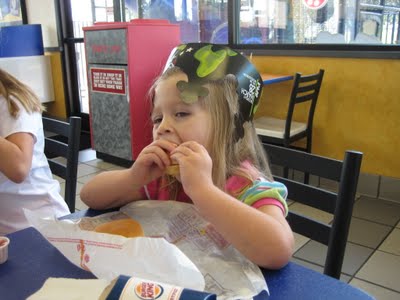 Burger King for lunch. I've never seen kids so excited over paper crowns before. They were a hit!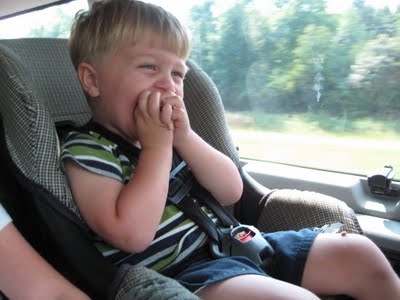 Jason shoving his eighth granola bar into his mouth. I told my husband that the kids seated closest to the front are going to be our fat kids because they have constant access to the snacks. It kept Jason quiet and happy.