Today I harvested some of my Mammoth sunflowers.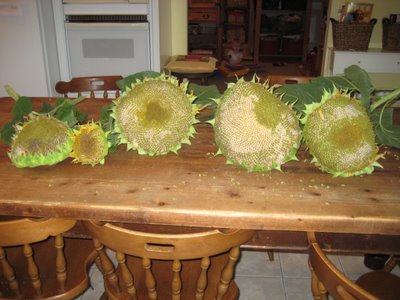 The big sunflower heads weighed about 3 lbs. each. They nearly tackled me to the ground when I clipped them from their stalks.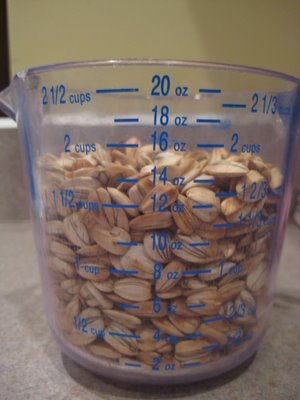 One sunflower head gave me 2 cups of sunflower seeds. The others are still drying.
Emily made cookies all by herself today with her sibling helpers. She made Chocolate Chip Cinnamon Crinkle cookies. I helped her with taking them out of the oven and transerring them to the wire rack. We gave 3 to the next door neighbor, but I didn't have the courage to give them to the other neighbor yet. Maybe tomorrow. I love having a competent 8 year old resident baker! However, I think I need to invent a mixer with 6 beaters so each child can have one. Too much arguing over who gets to lick them!