Every summer we take the kids to the beach. You would think we would go more often considering we live so close, but we don't. Six kids at the beach is tiring and messy. We opt to go at about 6PM when the parking is free and we don't have to worry about sunscreen. Here are some pics thanks to my friend Amber who's visiting with her 3 kids. She thankfully didn't forget her camera battery in the charger at home.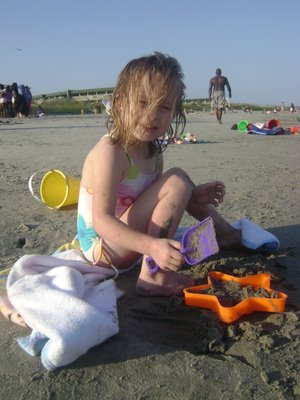 Sarah loves to dig in the sand.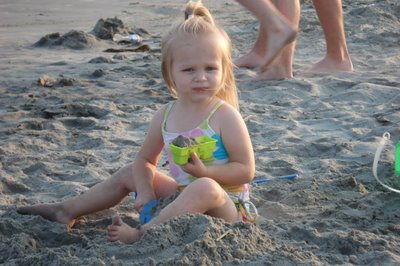 Notice she wore the same bathing suit in 2009 that she did 3 years ago. She insisted. Thank goodness for elastic and Spandex.
Wendy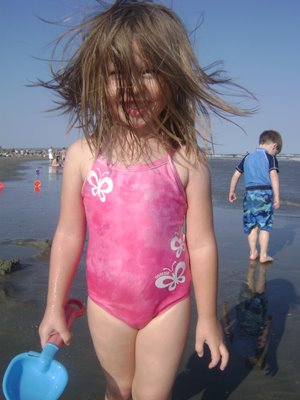 I asked Wendy if she wanted me to put her hair up before we left. She said, "No."
Rachel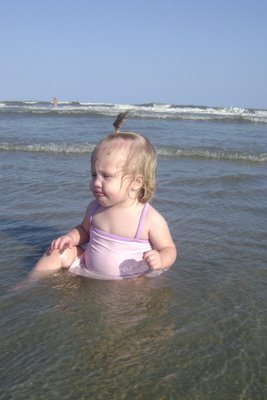 Rachel's first time in the Ocean. Looks like she lost her left leg.