On Saturday Emily insisted on making her own funfetti cake. Because General Conference was playing I only allowed her to beat the batter for 45 seconds so we could hear the speaker. We learned that undermixing a cake makes results in a very floppy and unleavened cake. So I made a new cake for her on Saturday evening and let them dig into the floppy funfetti cake during Conference on Sunday.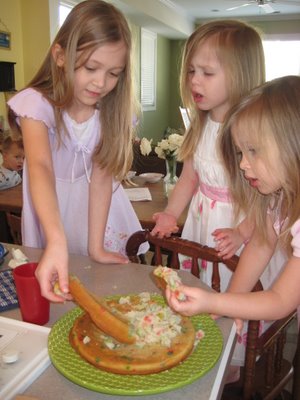 Sarah was upset about something and Jason is in the background checking out the action.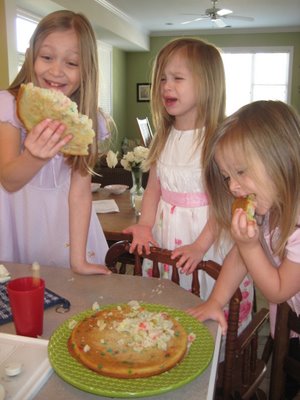 It seems that Sarah was upset that Emily got a humongous piece. "It's not fair!" Meanwhile a whole other layer is sitting on the plate on the counter.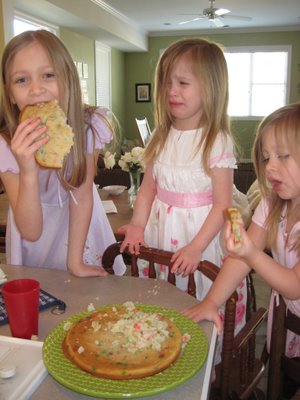 Emily feels entitled to anything on her birthday including tormenting her younger sister.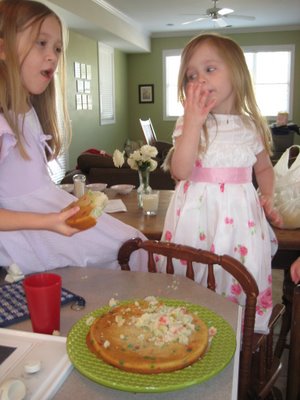 Sarah lightens up after I show her the other layer that she is welcome to dig her fingers into.