Today I stole a moment to go outside by myself and put the garbage can out for tomorrow's pick up and I saw my geese friends. I ran inside to get my camera to get some pictures of the new baby goslings because they grow up so fast. Geese are interesting birds. The adults are monogamous and live to be about 20-25 years. They have an average of 5 babies per year. Can you imagine? They are very protective of their babies and will hiss at you if you come too close, so I used my camera's zoom. I love watching the geese at this time of year. So meet my friends: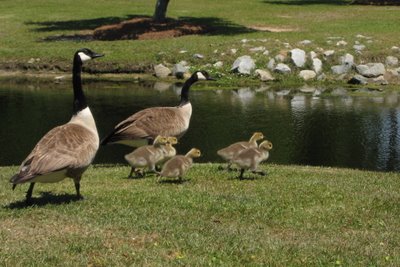 This is Chuck and Gertrude and their five children Sally, Rosemary, Genevieve, Charlie, and Bob.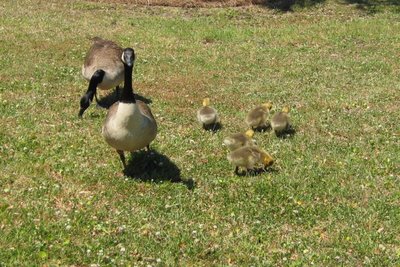 This is Gary and LaKeshia and their 5 children Gary Jr., Arnold, Bradford, Shirley, and Laverne.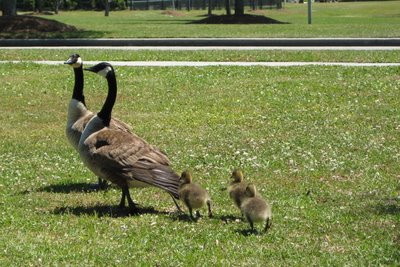 This is Henry and Lucy and their 3 children Hank, Esmerelda, and Carlos.
The geese were way more exciting than my kids today, except for when Jason fell asleep on the family room floor, flat on his back with no diaper, but I didn't take a picture of that.