This morning my husband went out to run some errands and I had lots of library books to return. It always amazes me that we are able to collect them all after they get scattered throughout the house during the 8 weeks that we usually have them. However, this morning we weren't so lucky and were missing an otter book. I put out a reward of a mini Tootsie Pop for the hero who found it. Nobody did. Right before my husband backed out of the driveway in his car, I thought to check the van. Out of the 50 books in there, the otter book was not one of them.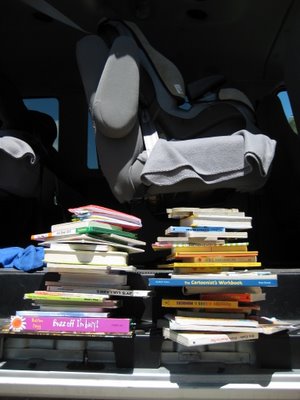 Yes, there were literally 50 books in the van. They all went back inside the house. And we did eventually find the otter book after turning the playroom upside down, but we will have to pay the $0.15 fee for being a day late. It's coming out of the kid's piggy bank.

This evening as I tried to get the playroom back together, I locked the kids outside with their Daddy, but easily got distracted and took a bunch of pictures of them playing at the front door.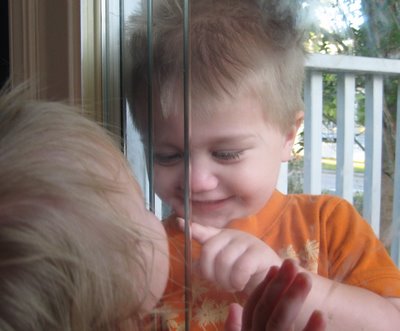 Jason is realizing he can't pick his sister's nose through the glass.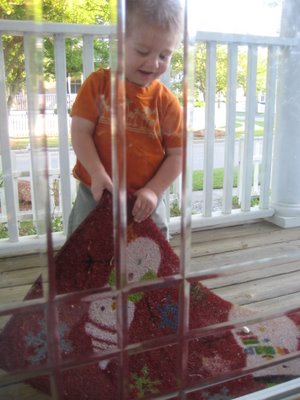 Jason is trying to tell me that it's time to bring in the the Christmas snowmen door mat.
Now I'm going to have a fun-filled evening of getting the playroom back in order!