Tomorrow Emily turns 8. Wow! I can't believe she's that big already. We spent some of the day outside before and in between General Conference sessions. Here are some pictures we took: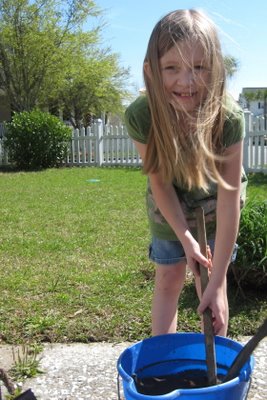 Emily made "chocolate milk" with mud and water. She was selling it for $2.00 a bucket and the first customer got it free.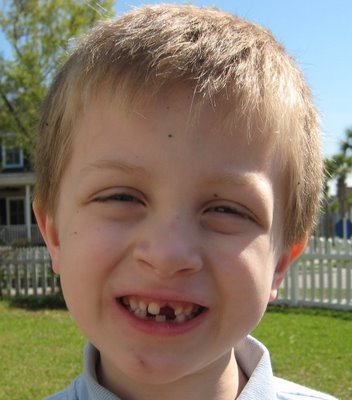 Bradley lost his top tooth on Thursday night. He looks so weird. They say kids between the ages of 7 and 13 are less likely to get kidnapped. This is probably why.
(That is mud splattered on his face.)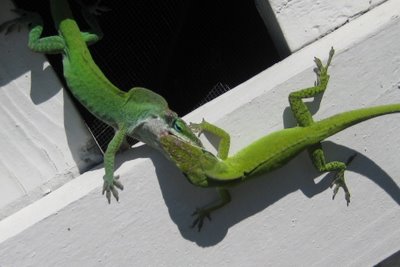 I captured two green anoles french kissing.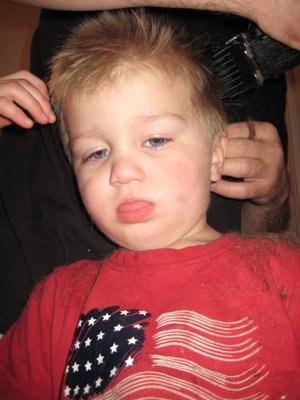 Jason got his hair cut.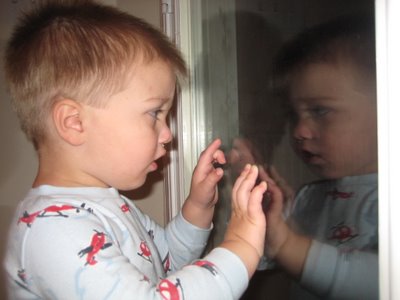 This is him showing me that it's dark outside.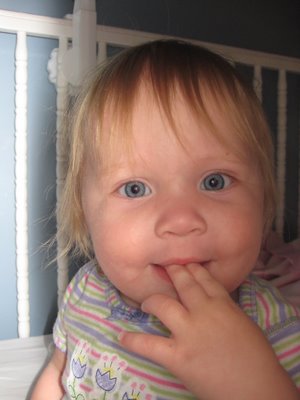 A picture of Rachel before bed.