Tonight Emily was baptized. In our church children are baptized at the age of eight which we believe is the age of accountability. Satan does not have the power to tempt young children and therefore they cannot sin. The period from birth to eight years old is when we are in the process of learning right from wrong. If a child dies before they are eight, it is an automatic ticket to the most glorious part of heaven, the Celestial Kingdom. Parents who lose a child to death before they turn eight are promised the opportunity to raise that child in eternity after the resurrection if they too faithfully endure to the end. Now of course, an eight year old is only accountable for her respective knowledge. The accountabiltiy is a gradual process. But eight is the milestone age when it all begins.

Emily was soooooo excited for her baptism! Yesterday when she woke up she said to me, "Mommy, you know what I was saying in my head this morning over and over?"

I said, "No. What?"

She said, "I can't wait. I just can't wait. I can't wait. I just can't wait."

So today marked the "Best day of her life." (so far) She had the opportunity to share her baptism day with another little girl whose birthday is one day after hers. Everything turned out great, except for my dang camera decided to act up. My batteries drain so quickly. So I didn't get as many pictures as I hoped, but enough to document the event.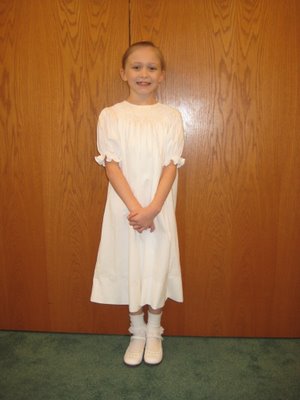 Her pretty white dress.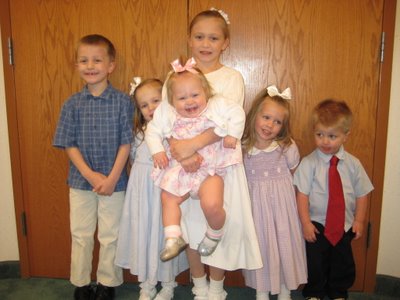 Pretty angel child holding fat devil baby.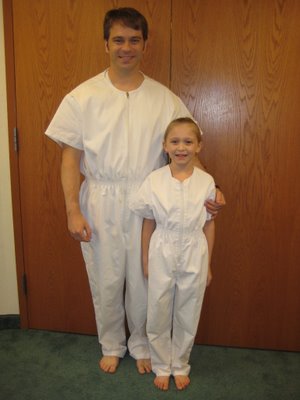 I think this photo should be included in the Gospel Art Kit.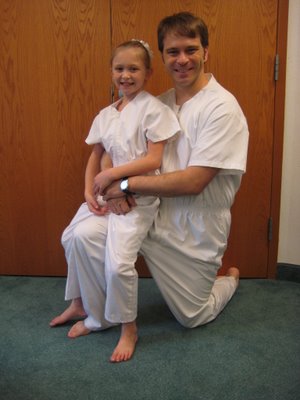 Or this one.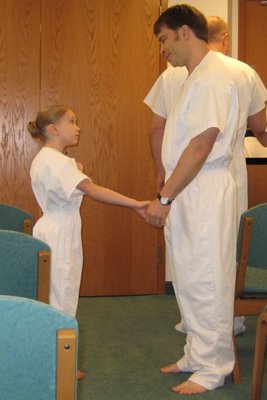 Or better yet, this one.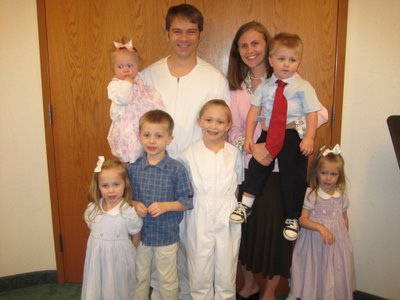 Family photo.
(I put my husband in charge of getting the boys dressed, which is why Jason looks like a punk rocker.)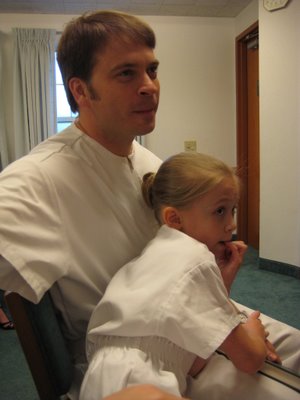 Waiting for the big event. Emily looks nervous....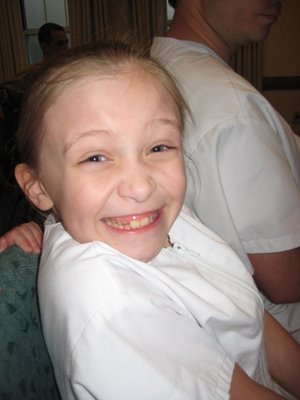 .....but she is sooooo excited.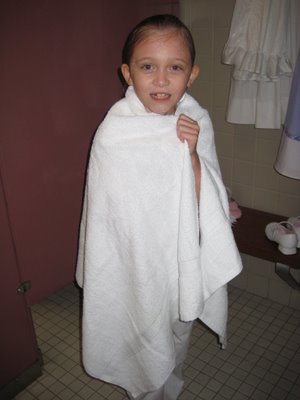 Behind the scenes after the dunk. We do full immersion baptisms so it's very wet and brrrr - cold. The water is actually heated, but the girls were cold when they got out.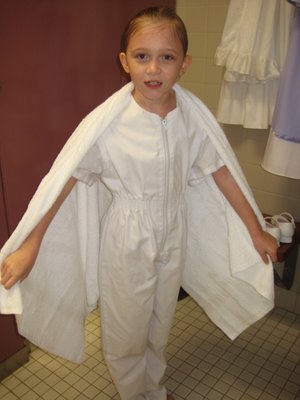 I asked Emily to flash me her cool white jumpsuit.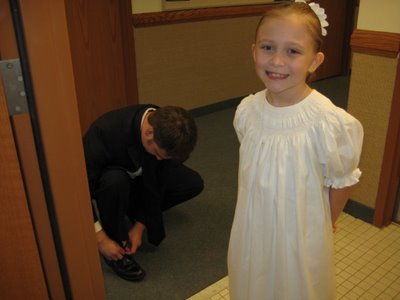 All dressed and ready to get the Gift of the Holy Ghost.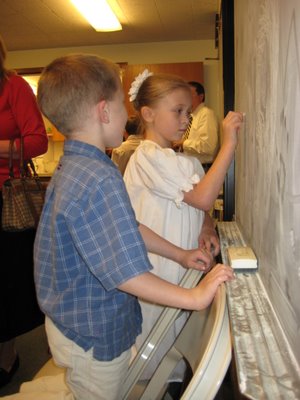 Refreshment and chalkboard time.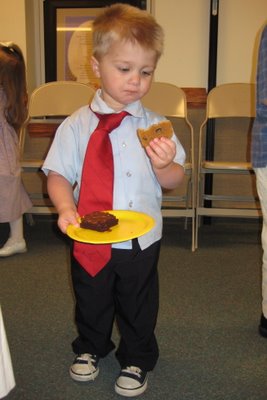 A brownie and a cookie for Jason. I didn't keep track of how many cookies he ate, but I think it was a lot.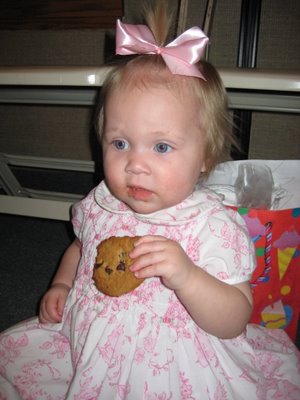 A cookie for Rachel.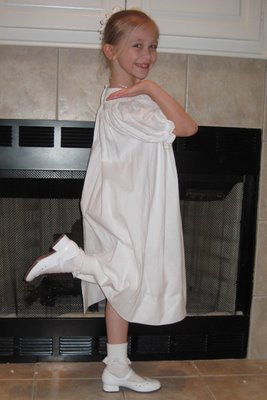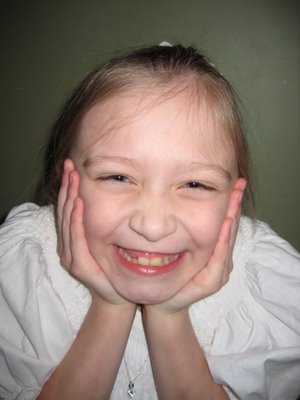 Pure and clean. What a great day!
Then Peter said unto them, Repent, and be baptized every one of you in the name of Jesus Christ for the remission of sins, and ye shall receive the gift of the Holy Ghost.
-
Acts 2:38