I have to do it. I have to mop my floors.
There's no good reason that I didn't blog yesterday other than I wasted a whole bunch of time doing nothing and wasn't in the mood to write/type anything. I have lots of stuff that I could write, but it takes too much effort to get it out of my head and onto a digital medium. So I'll leave you with a moment I caught on camera today. Jason somehow got himself into a hanging position on the table and used Rachel as his stepstool.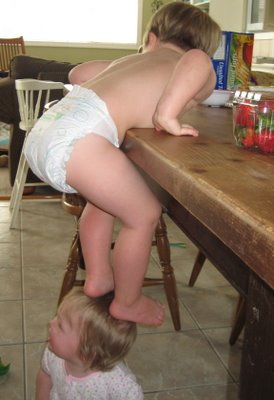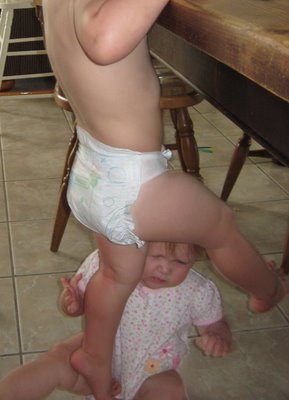 That little girl is so tolerant!