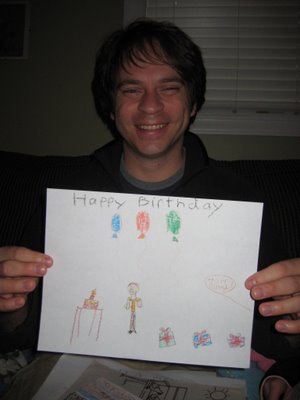 He got pictures from the kids.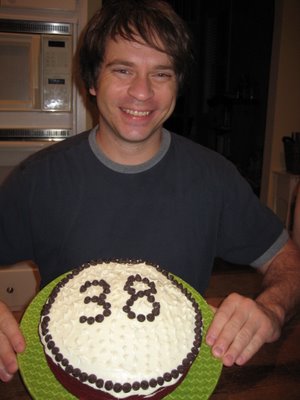 A nice homemade red velvet cake.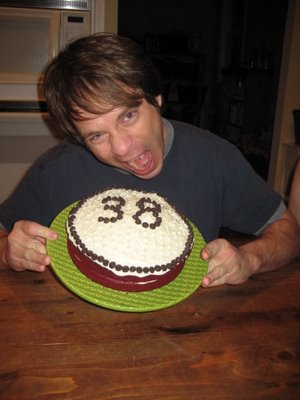 I call it the unemployment cake. I was too cheap to open a new can of frosting to frost the sides.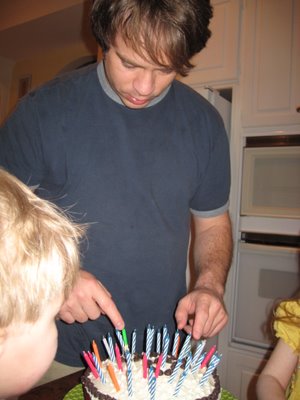 Double checking the number of candles. Indeed there were 38. I wasn't too cheap for candles.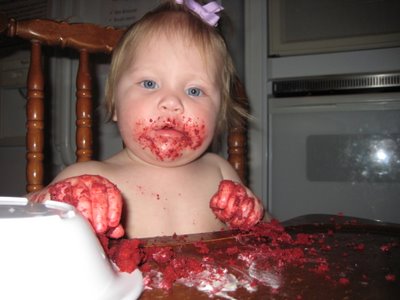 Rachel is starting to get the hang of this whole birthday celebration thing.
He also got a ceramic fondue pot from me ($1.00 at Walmart's 90% Valentine clearance) and a FM portable wireless transmitter to plug the iPod into the car ($1.00 at Target's 90% Christmas clearance.) I hope it works. It was a good birthday.