The other day I was feeling guilty that my youngest two children receive a lot of attention on my blog. So to be fair, they all get a photo today: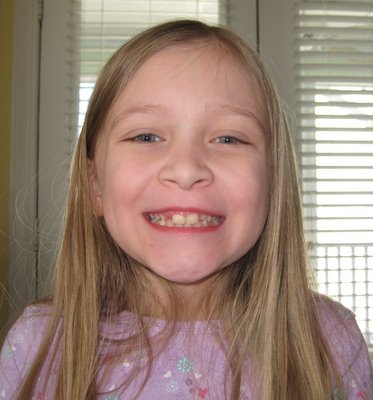 She's still growing into her teeth.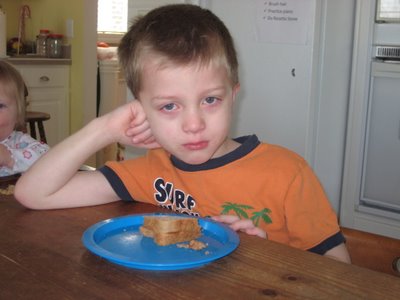 He was mad that we were highly encouraging him to try a peanut butter and jelly sandwich. He is stubborn.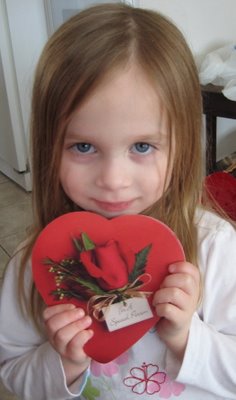 We celebrated Valentine's Day the other day (March 6th) with these boxes of chocolate I got at Walmart for $0.10 on clearance.
This probably would've been a great picture if there wasn't a huge 'ol banana in her face.
And a picture: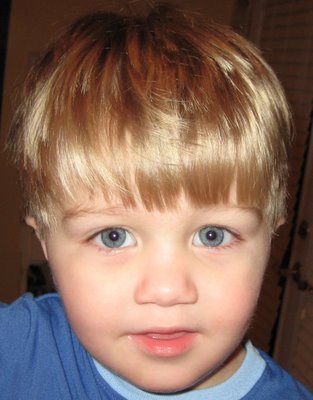 Seriously, how can you resist that? It's this look that makes me want to let him stay up and sit with me while I blog. I'm such a pushover! He put himself to bed at midnight after he ate a banana.
I know his charming cuteness isn't going to last long. I'm capturing while it lasts.