The first cherry tomato of the season: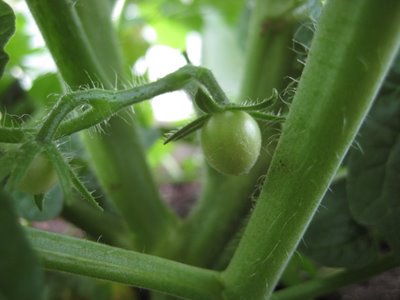 The first cucumber blossom:

I was the best mom EVER today and made homemade donuts for my family this morning. This is a picture before the powdered sugar. My kids kept thanking me for the most awesome breakfast. Emily said it was even better than waffles! (Which I made on Thursday.) Wow! I'm not sure what's up with all my domesticity, but I'm sure it's earning me a good Sunday next week!