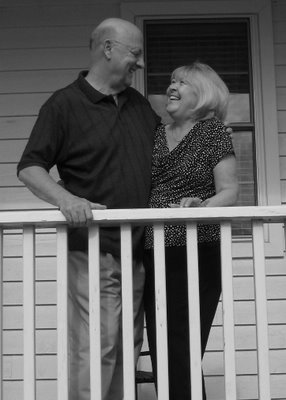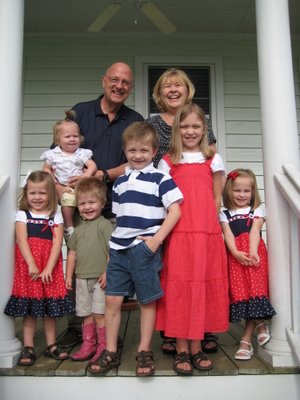 Before she traveled here, I told my mom that she had to keep along with our 2009 polka dot tradition and wear polka dots on her anniversary. She went shopping and was excited that she had a blouse fit for the occasion. Her blouse didn't quite meet my polka dot standards, but I'll give her credit for the spots. I also set my mom up on
Facebook
today. She was excited. She already has 4 friends!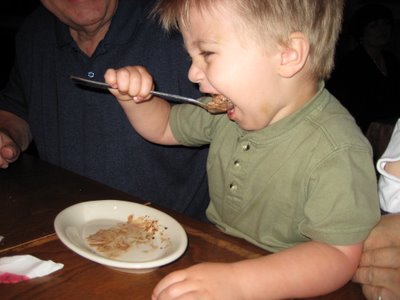 We even got to go out to eat with the anniversary couple. The Chocolate Stampede dessert was devoured in minutes. When Jason was finished, he took his plate and started walking around the
restaurant
looking for the kitchen counter to place it on. Obviously we don't go out to eat that much and he hasn't gained an appreciation in paying somebody to take away your dirty dishes. His feelings were hurt when we all laughed at him. At the end of the meal the waitress took him into the kitchen and showed him where they washed the dishes.
That made him happy.