Often when we meet strangers and they see all our kids and they'll make a comment such as, "Christmas must be fun at your house!"

Indeed it is!

This year, Mommy and Daddy did much of their Christmas shopping in the master bedroom closet. During our more prosperous times I've taken advantage of clearance and sale items and stashed them away for future gifts. This was the perfect year to clean out and gain some cubic square footage in the closet. I think the kids probably have even seen many of the toys that they received from us, but they didn't care. They were just happy to be able to get their hands on them. My sister thought it was tacky that I left the orange Target clearance price tags on them. But I don't think children ages 7 and under really care how much you spend on a gift.
Tradition in our house is that we open all gifts from each other on Christmas Eve. This year we also opened presents from David's parents that they left when they came for Thanksgiving.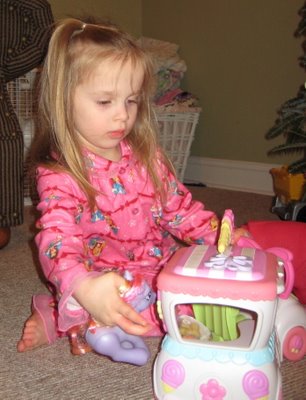 My Little Pony ice cream truck for Wendy. That's actually Sarah, but you can pretend it's Wendy. They look similar.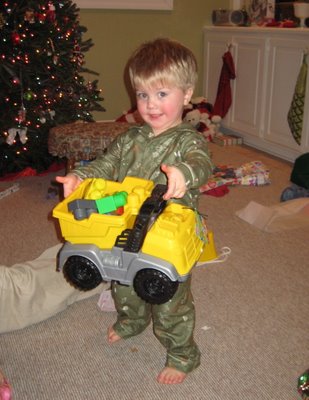 Mega Block Truck from David's parents.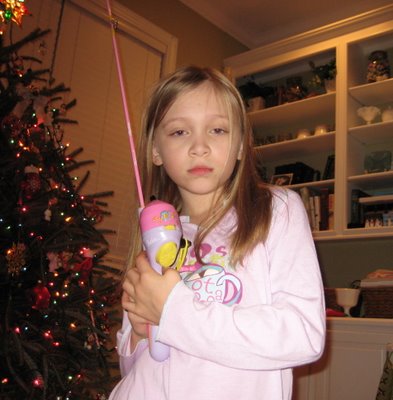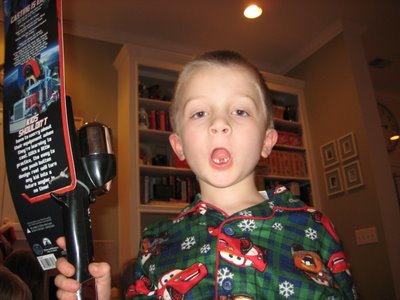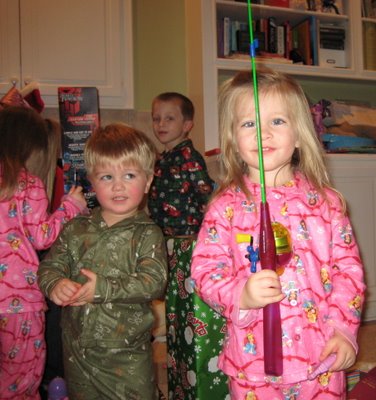 The four oldest kids got fishing poles from David's parents.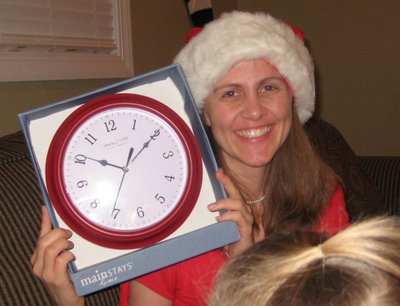 A mainstays clock for Mommy. I get a clock every year because I love clocks. The only rule is that it can't have roman numerals. I like American numbers.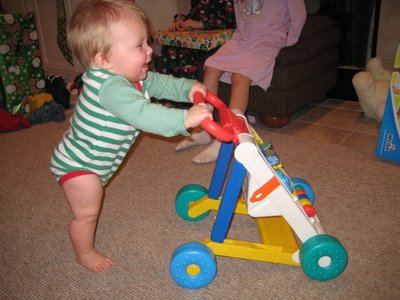 A new toy for Rachel. Well...it's actually 7 years old and been used by 5 kids already, but it's new to Rachel. I cleaned it up.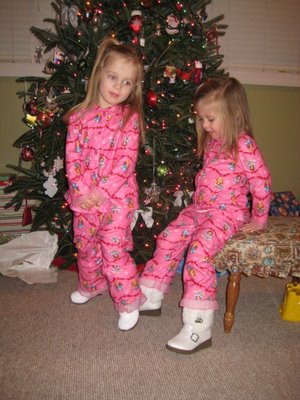 Every girl needs new boots to go with her new pajamas. Total = $8.
Gotta love Walmart clearance sales!
(Clarification: You don't have to love Walmart, just its clearance sales.)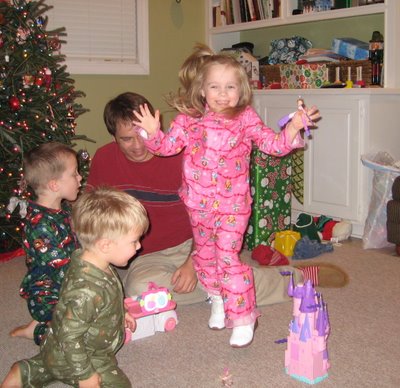 Sky Dancer Castle for Sarah.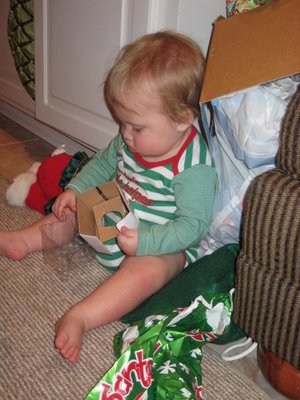 I could've wrapped up trash for Rachel and she would've been happy.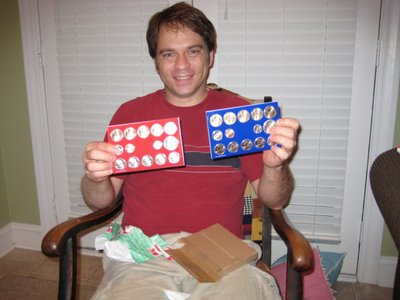 David's annual uncirculated US coin collection.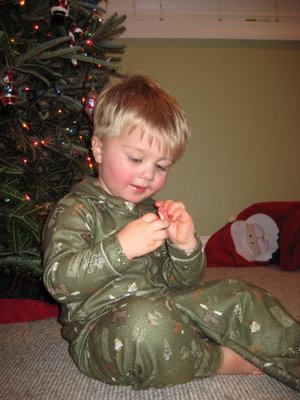 Jason found a candy cane.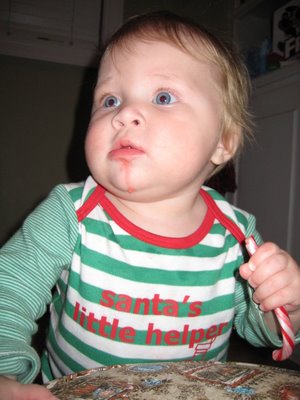 Santa's litte helper found a candy cane.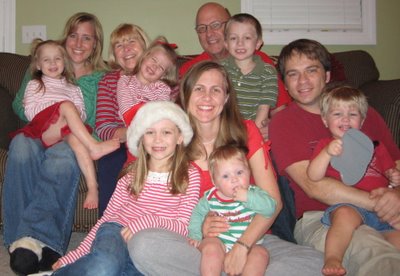 Family Photo before the festivities.
I didn't get very good pictures of Emily, Bradley, and Jason's gifts, but Emily got an easel and art supplies, Jason got a Little People boat and Bradley got a
glockenspiel
(we did buy that one this year because he wants to learn how to play it.) Music is big in our house.