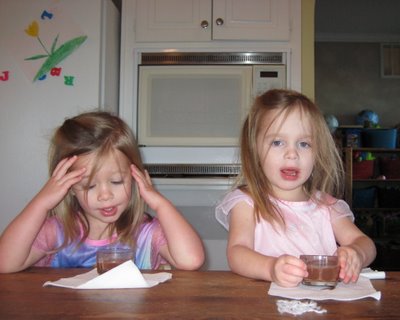 A little hot chocolate to start the chilly morning.
Very typical.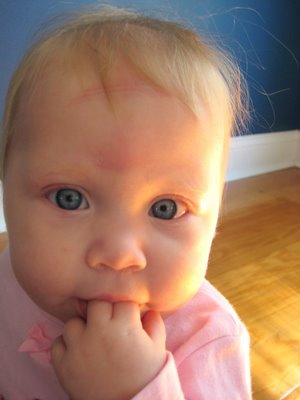 Rachel has outgrown her infant portacrib. I didn't see it happen but the proof is on the forehead.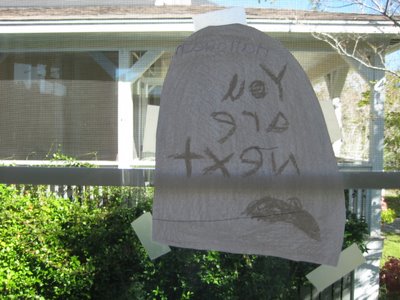 "You are Next" (Wa-ha-ha-ha-ha)
Emily has been making Halloween decorations and taping them to our windows. In previous days she has made a witch, a pumpkin, and a ghost. Today she made this tombstone and since the front windows are occupied with her other creations, she taped this one to a side window that faces our next door neighbor.
Sorry neighbor! We're not really vampires.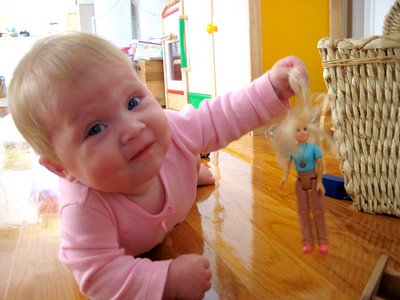 I hope Rachel's arms get more proportionate as she grows.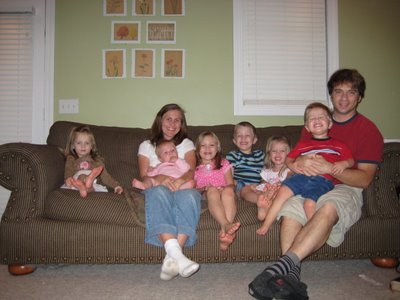 Well, kind of. Sarah looks a little disconnected off to the left there.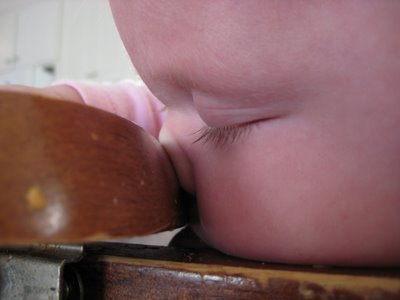 Eating crackers is such hard work!