Just two years ago you popped out in my gaucho pants.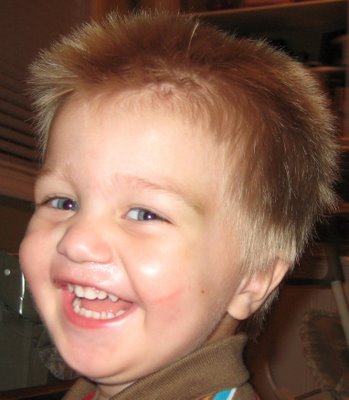 Who knew that you would have such crazy hair?
(It's late and I'm too tired to
Photoshop
out the snot lip and cake crumb on his cheek. This birthday picture comes "as is.")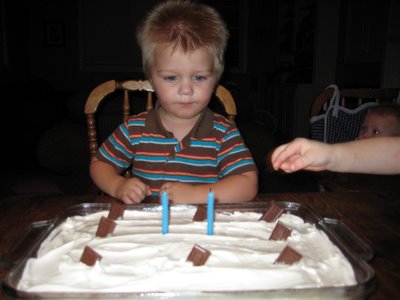 After I realized that the poor kid has gotten totally
jipped
with boring
plain white Cool Whip frosting birthday cakes
for his only two birthdays, I decided to add some Hershey bar pieces. Kids are so easily pleased as is evidenced by an eager sibling's hand! It sure beats buying a $17.00 cake at the grocery store!