Our stuffed animal collection has become a bit out of control. It's difficult for all of us to get rid of any since many of them have some sort of sentimental value attached to them. So this weekend we started a new tradition of allowing the kids to pick their five favorite stuffed toys. The rest we put in two bins that will be stored in the attic. In two months on January 17th, we will have Stuffed Animal Swap Out Day when the kids can pick new stuffed toys for the next two months.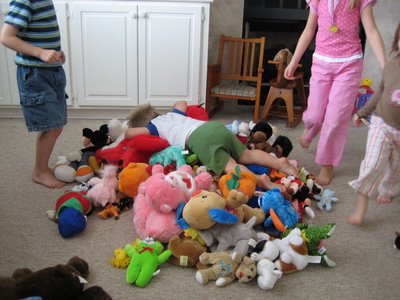 We gathered every single stuffed toy in the house and piled it into the family room. Before the kids selected their 5, we let them jump into the pile.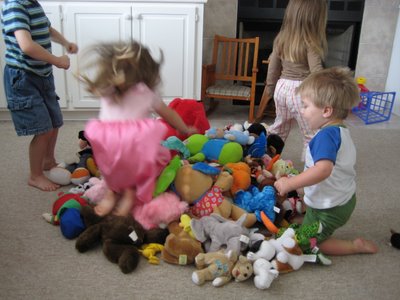 We don't do much raking of leaves here, so this served as a good substitute.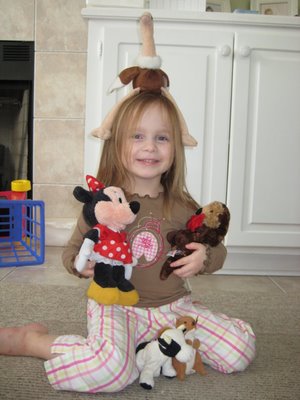 It was fun to see which ones they picked. They stuck to the smaller ones and surprisingly the cheapo ones they won at the amusement park this summer.

The fun in action.