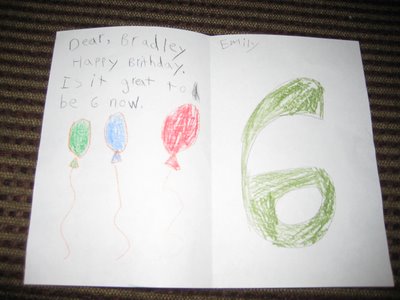 The card Emily made Bradley.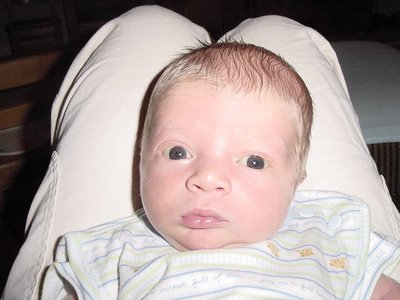 Bradley - November 2002
Thank goodness he grew up to be handsome.


Bradley resists variety. He requested the
same cake as last year
except with a 6 and no Milky Ways because he doesn't like Milky Ways. I did my best. Instead of a round cake, he got an easy rectangle cake with Hershey Bar pieces. I added a single Kit Kat under the 6 and of course he complained because he doesn't like Kit Kats. But I explained I needed to put the Kit Kat under the six so we didn't get confused and think he was 9. I told him that he didn't have to eat the Kit Kat. He agreed that it made total sense.
Bradley had a good brithday yesterday.