I want to document my trip so I thought I'd post a couple days at a time.
Day 1

Monday
August 11th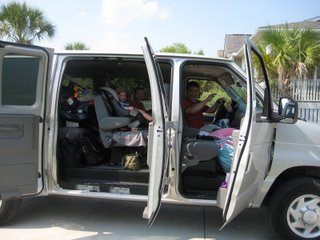 Car packed. Neat and Clean. 4:00 PM. 6 hours of driving ahead.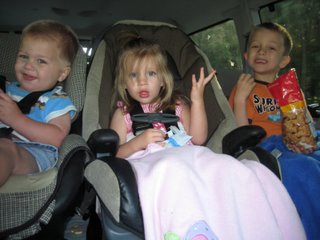 2 hours into the trip we break out the fruit snacks and teddy grahams.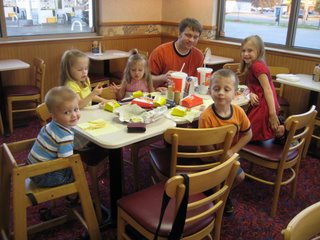 Stop at Wendy's for dinner at 7:30 PM.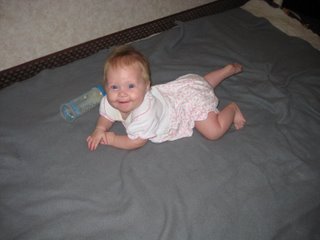 Check into hotel at 12:30 AM and arrange a bed for Rachel on floor (hotel out of cribs) with our own blanket. She's happy.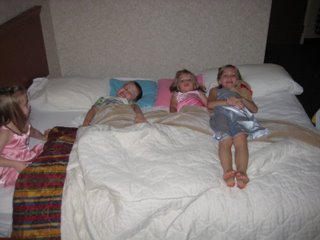 Cram 4 kids into a full size bed and Jason sleeps with mom and dad. All to save $60.