Our Day At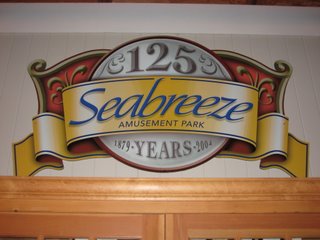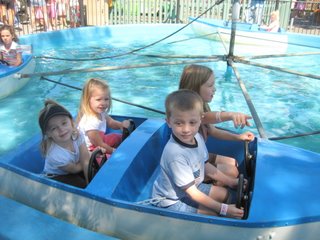 They rode boats.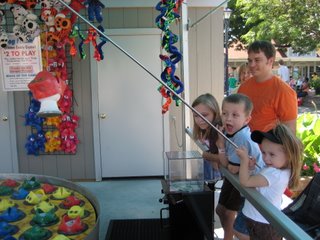 They fished.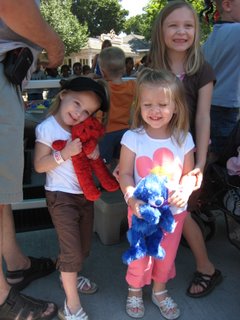 They won prizes.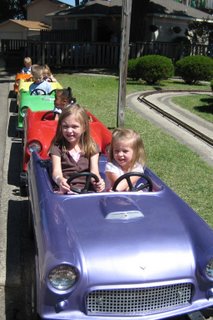 They rode cars.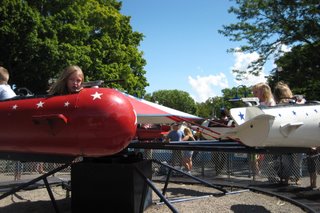 They rode fighter planes. Notice the 7 year old Chalie's Angel in the red plane.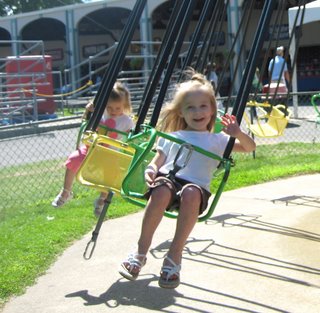 They rode swings.
Rachel hung out while we ate burgers.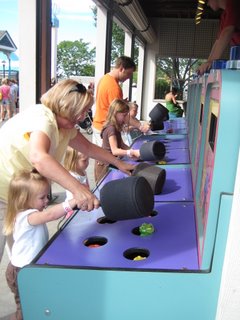 They played Whack-a-Mole. (Or actually Nana played Whack-a-Mole.)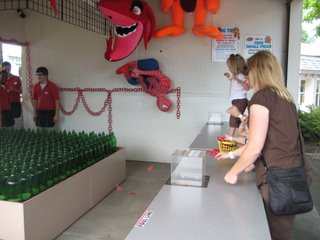 David played 2 buckets full of rings on ring toss ($10 worth.) He was determined to win a giant stuffed prized. But seriously, what are you going to do with a life-sized Spiderman? Thank goodness he didn't win. Not even close.

It was a good day!

And top it off with a good video of Jason eating ice cream. A little bit of Heaven on Earth. It was originally my ice cream cone, but his death grip would not return it to me. I guess he is officially a big kid now.