Wednesday
August 13th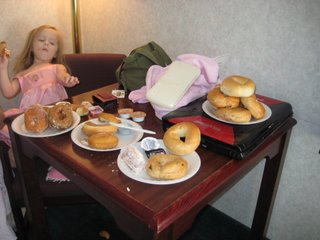 We got our money's worth of continental breakfast. The guy at the front desk flashed me a dirty look when I walked past him with the stash as I went to our room.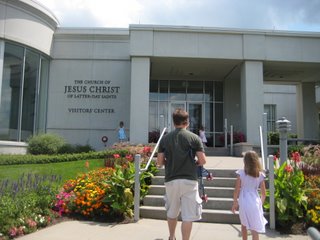 Arrive at Hill Cumorah Visitor's Center 12:45 PM.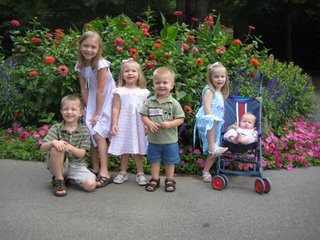 A picture by the beautiful flowers.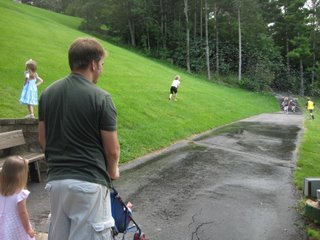 Calculating a plan to avoid the Hill Cumorah Sprinklers.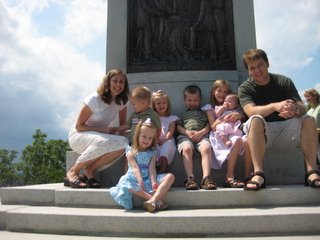 A family photo by the Moroni statue. A little off center, I know. Thank goodness for cropping. I'm just too lazy to crop right now.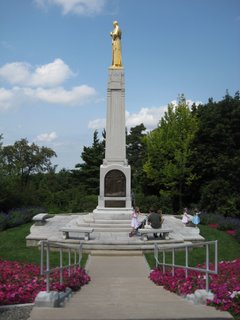 The statue at the top of Hill Cumorah.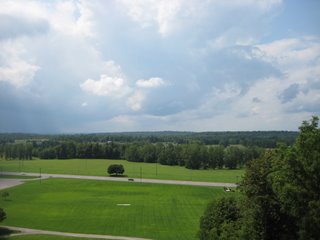 Enjoying the view while Jason gets stung 4 times by a swarm of yellow jackets. Thankfully the Visitor's Center had a bee sting kit. We now know that Jason is not allergic to bee stings and will not have to carry an EpiPen.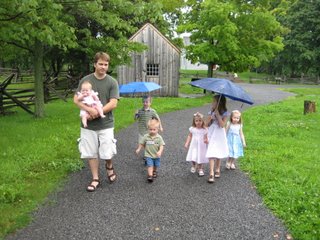 The beginning of the path to the Sacred Grove. Notice the hunger-pained husband.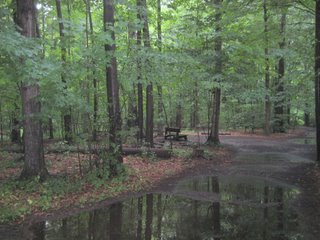 The Sacred Grove and the sacred puddles Jason wanted to play in.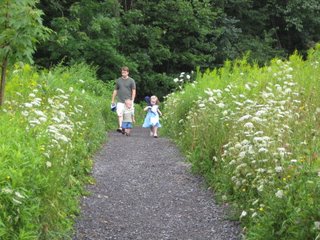 The meadow portion of the Sacred Grove path. Notice the still hunger-pained husband. I need to remember to pack snacks for husband.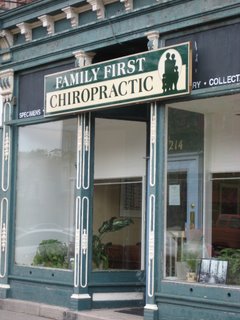 The Chiropractor on Main Street in Palmyra that David visited to help fix the pulled muscle in his back from struggling with Jason in the Sacred Grove.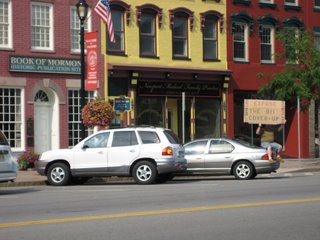 While I sat in the van waiting for David, I had this view of the Book of Mormon Historic Publication Site and a pot-bellied man wanting to let the town of Palmyra know about the 9/11 cover-up. I think he appreciated me taking pictures of him. It helps spread his publicity.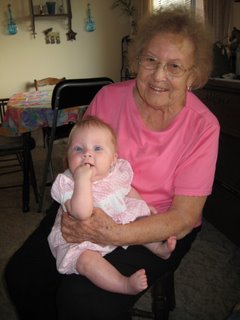 We arrive in Hilton, NY at 6:00 PM and Rachel gets to meet her 88 year old great-grandmother, "Nani."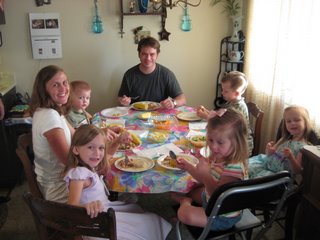 A much appreciated home-cooked meal of Spanish Rice, corn on the cob, chicken and biscuits, and cantalope. Thanks, Nani! It sure beats Wendy's!