I am lazy as can be today. But I did clean out the van and emptied it of the many animal crackers and Teddy Grahams that were under car seats and on the floor. I have lots of pictures to go through from our trip. Here are a few: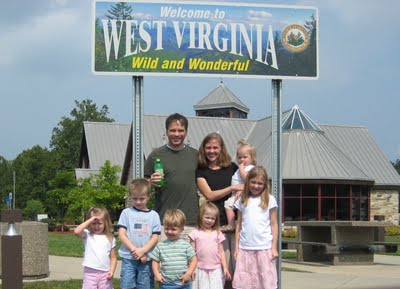 First stop:
Charleston, West Virginia. We took a family picture at a rest stop. We had to buy a Mountain Dew while in WV because that is the state beverage.
Unfortunately
I accidentally bought a diet which totally doesn't count, but I didn't have enough change to get another regular one.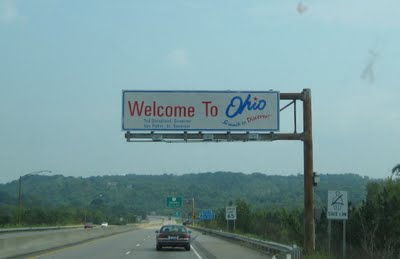 Next stop:

Kirtland

, Ohio. And yes, I ride with a camera in my hand at all times.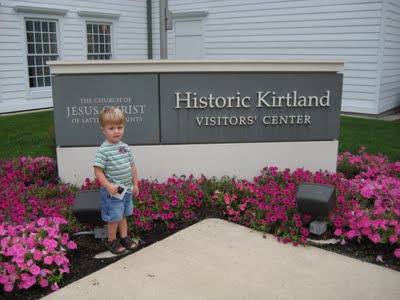 We stopped at the

Kirtland

LDS

Vistors

Center. According to the placement of Jason's head, it looks like "The Church of Jesus Christ of Latte

Aints

." Which is also true. I'll talk more about our visit in Kirkland, perhaps in a spiritual Sunday post.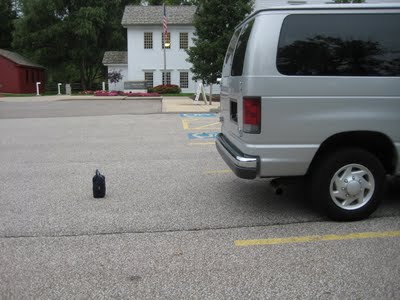 After my husband put the stroller in the van, he forgot to replace my toiletry bag. Thank goodness I noticed. I don't know what I would do without my

Neutragena

age reversal cream!



I think I might have my blogging momentum back again.

Yay

!