On the penultimate day of vacation in NY we went to a farm. It's basically a farm that's been in the Brown family for over 200 years and they were smart enough to capitalize more from it by charging a small admission for kids to jump around, play, and look at some farm animals. It was a lot of fun. They also had a gift shop and restaurant.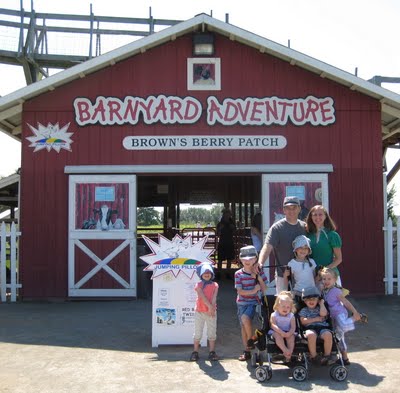 On our drive there Wendy entertained us with her version of Annie's "Tomorrow".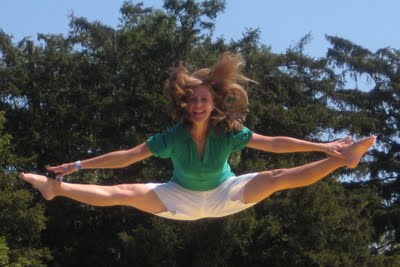 I still have my mad cheerleading skills.
Ok, so I cheated by jumping on the Jumping Pillow. I also learned that my bladder control isn't what it used to be when I was 16. Unfortunately I had to limit my jumping.
(Note to self: Do more Kegels!)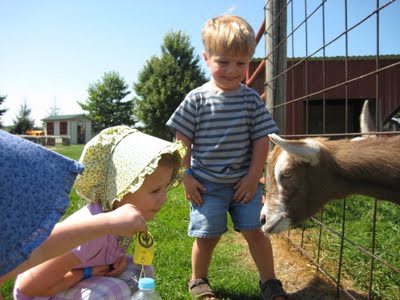 They had goats.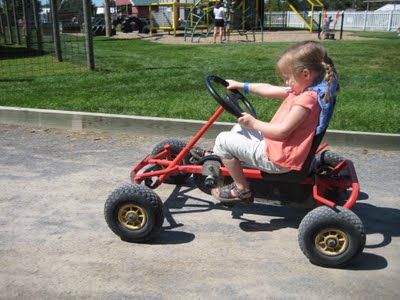 They had pedal cars.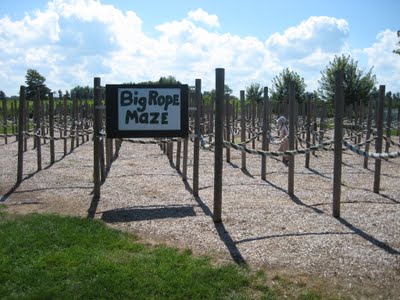 They had a big rope maze.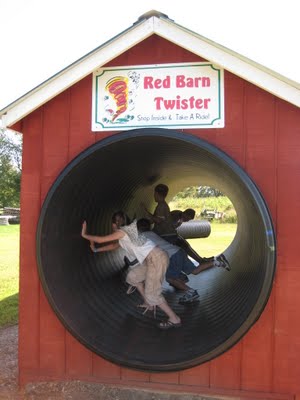 They had a Red Barn Twister.
They had more, but those were the best. It was a good day!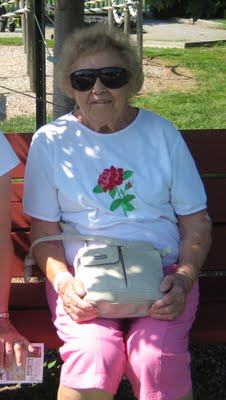 Even 90 year old Nani went and sat in the shade with her real sunglasses. She refrained from the Jumping Pillow.