I'm alive. I'm alive. I told my husband that I hadn't posted for nearly two weeks. He said I better or he was going to log into my account and post that I was dead. Now that would be cruel because you all love me. Right? So here I am attempting some catch up. I am a horrible Blogger when company is in town. I kind of feel like I should be spending my time with them instead of on my computer and I think I made the right decision the past two weeks because we had a great time.
Here are some pics to show the festivities. I may have to do this in batches over the next week. I'm not looking forward to getting back into the swing of things, so reliving the Christmas magic might be nice: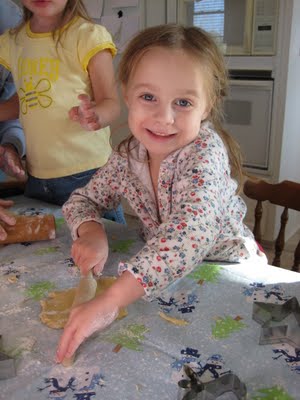 Baking cookies. And lots of them. It was a sugary and delicious mess.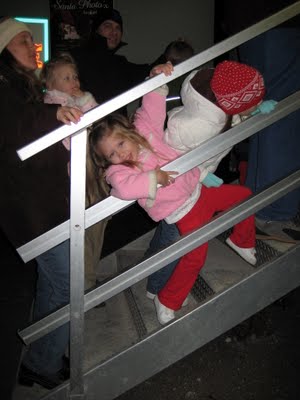 Waiting in line for Santa.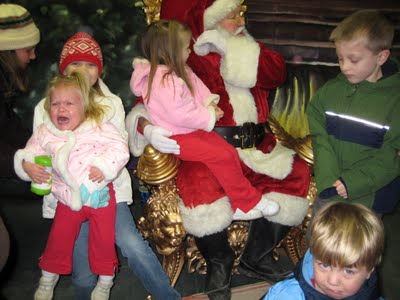 Not everyone was that excited to see Santa.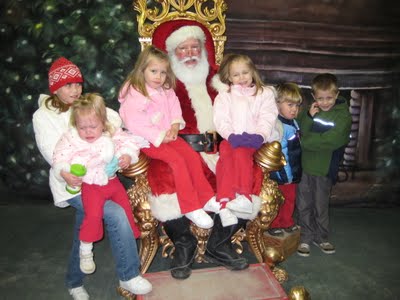 The best picture we got.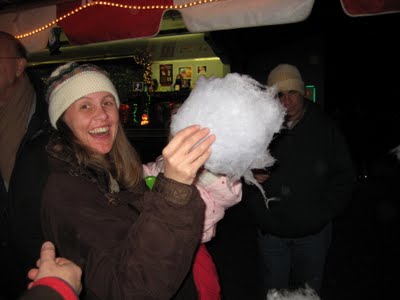 I love cotton candy. I totally don't understand why my kids won't eat it. It was even Wendy's favorite color purple. I guess they don't like the texture.