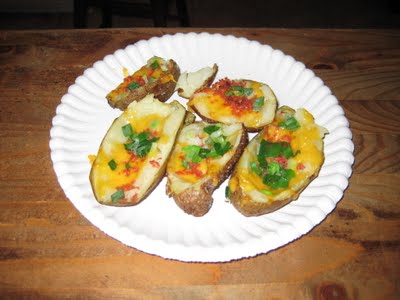 Mmmm...... Potato skins for dinner. I think they tasted better than they looked.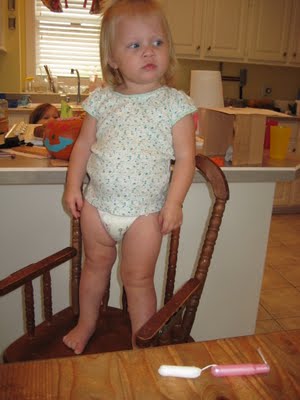 While I made dinner. Rachel found my "spare" that I keep in my scripture case.
(It looks like Rachel has abnormally short toes in the picture, but I'm pretty sure they are just curled under.)

Tonight I've been getting ready for a garage sale that I'm participating in tomorrow. It's at a friend's house, so my SUV is jam packed full of junk. What's one person's junk is another person's treasure. Right? I hope to make enough to treat the family to a decent dinner out tomorrow. I'm thinking a dinner that is a step above a square hamburger, although that does sound good. We have something to celebrate. Daddy actually has a job!!!
I have to get up at 5:30 AM. Boo. I work hard for my money.