Today was a much better day. I've been a little lazy on the pictures the past week. Not lazy about taking them, just posting them. Here's a little update: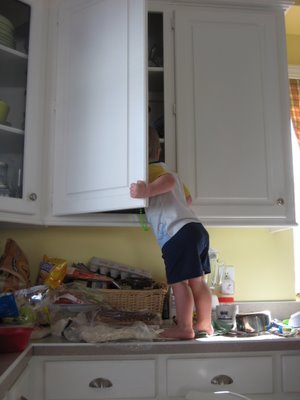 Jason on his daily search for chocolate.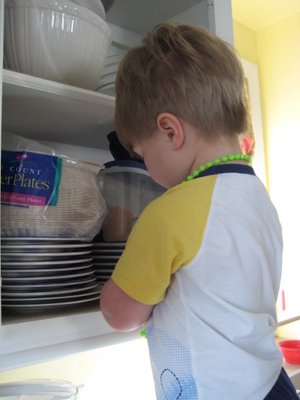 Just when he thought he had been defeated, he attacked my container of brown sugar. I didn't think to hide that.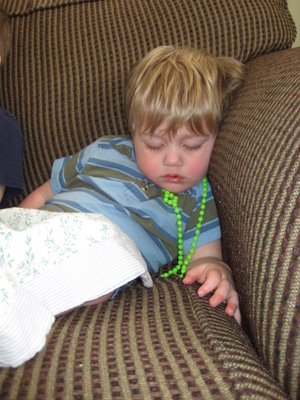 The good thing about a sugar high, is that it causes them to crash. He crashed on the couch just two hours after his 10:30 AM brown sugar binge.
February 13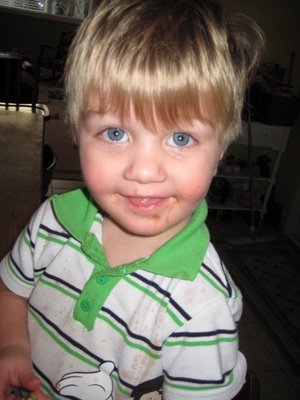 As I mentioned yesterday, I do the bare minimum to keep the household functioning when I'm sick. This is what the kids looked like most of the week. I'm pretty sure I didn't wipe Jason's face until bedtime.
February 14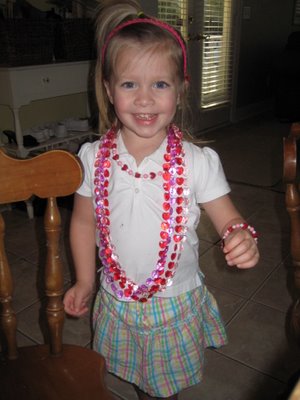 A little combo Valentine and Mardi Gras celebration.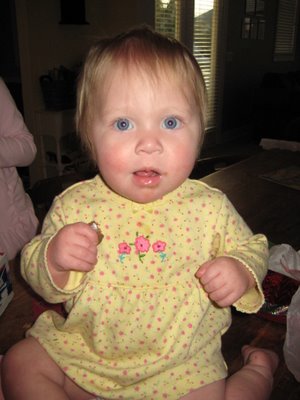 Rachel learning how to suck a mini Reese's Cup out of its wrapper.