Today was tree decorating day. But I had to get a few things done before the ornaments came out, so to keep the kids busy I had them make some Christmas countdown paper chains. It was a first for all of them. They loved doing it and they are hanging from their curtain rod in their bedroom (the chains are, not the kids), so that they can rip a link off first thing in the morning.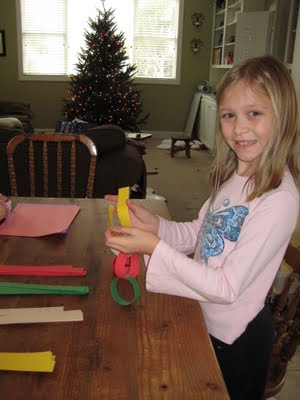 I know the colors look like we are counting down to Cinco de Mayo, but I let the kids pick them out.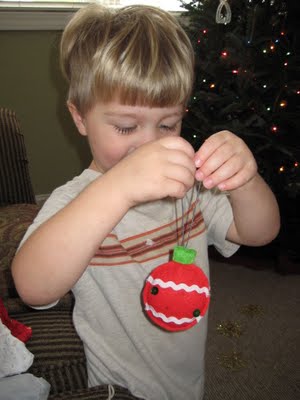 Jason pulled this ornament out and said, "Tomato!" Mmm. I love tomatoes with ric rac and sequins.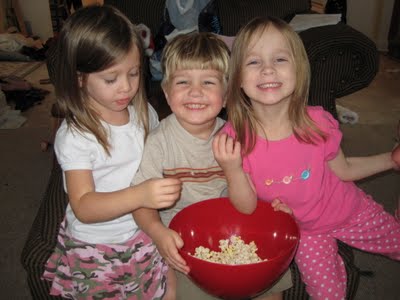 During the decorating we chowed on 5 bags of microwave popcorn. I kind of combined the snack with lunch which is why we ate so much.
The kids did great job decorating. I pretty much sat and watched and fixed a couple of branches that had multiple ornaments. I also moved some breakable ones up higher. Amazingly we had no breakage. Yet....