Sometimes life passes us by, especially in the heat of morning sickness, and things can get a little out of control: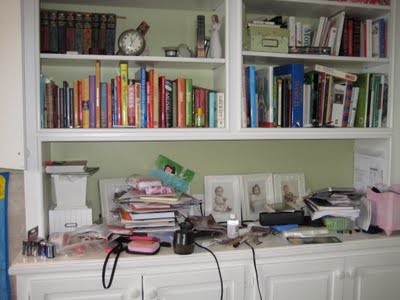 The past couple of months I just simply haven't cared what my house looks like. Actually, I cared, but I didn't have the energy or will to clean it. Any perfectionism that was left in me in the midst of raising six kids completely vanished. Things didn't get put away. Floors remained unvacuumed. Dust collected. Sheets failed to get washed. Dirty dishes sat on the counter. Etc. Now that I'm feeling better and with the Christmas season around the corner, I decided I was going to clean the entire downstairs today before my husband got home from work. We made progress, but only completed the family room. I considered it a huge accomplishment. I cleared the counters, spot cleaned the carpet, vacuumed the couch and chair.... My kids helped. It looks good. I hope to make progress on the kitchen tomorrow.
While we cleaned, we took breaks. This was our hot chocolate break: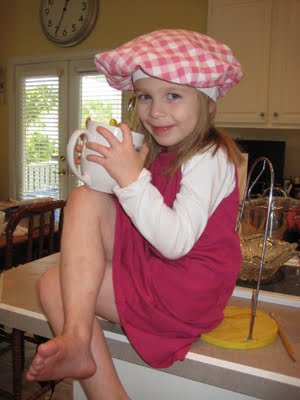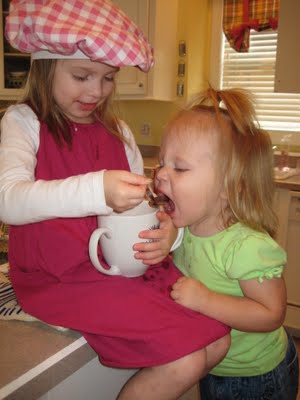 Sarah was a good sister and shared.
Rachel doesn't speak much, but she is good at letting others know what she wants. Her current vocabulary:
Uh oh.
Ga gone.
Mama.
Anghhh!!! (while pointing to something)
Ehhh!!
Ehhh?
Ohh.
Ooo.
Dee.
Da.
Da?
Mmmhh.
Mmmhh?
Ba bong.
Wee-a-wee-a-wee-a.
(And more grunting noises that I don't know how to phonetically type.)