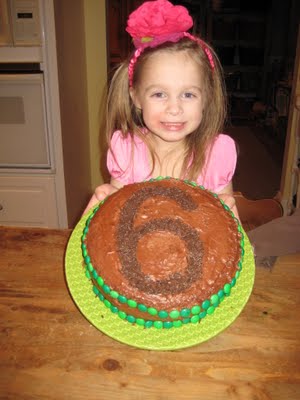 I was going to keep with the rainbow theme this year, but I forgot to buy regular M&M's this weekend. I didn't think Skittles would go too well with the chocolate frosting, so I used some Christmas green ones and stenciled a "6" with chocolate sprinkles.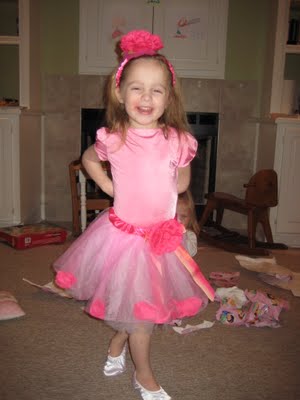 She loved the pretty ballerina dress that my parents sent.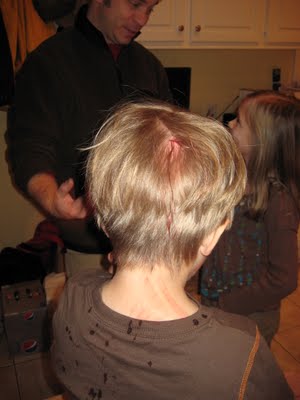 Jason was jealous of
Rachel's head injury
and he thought he needed one too. He fell backwards and banged his head on the kids' table. He recovered quickly. When he gets older and goes bald, he will have a nice scar to show.
Sarah had a great birthday!!