I walked in the room and found this: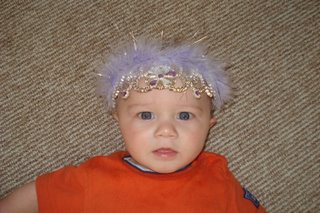 Can you tell this little boy has 3 older sisters?
I am reading the kids
Superfudge
by Judy
Blume
. As the girls continued drawing, I announced that we finished chapter 3 and would resume the next day with chapter 4, "Off the Wall." Sarah suavely commented, "That's cool."